Lalaland Shoreditch: 8 Street Food Vendors You Need To Visit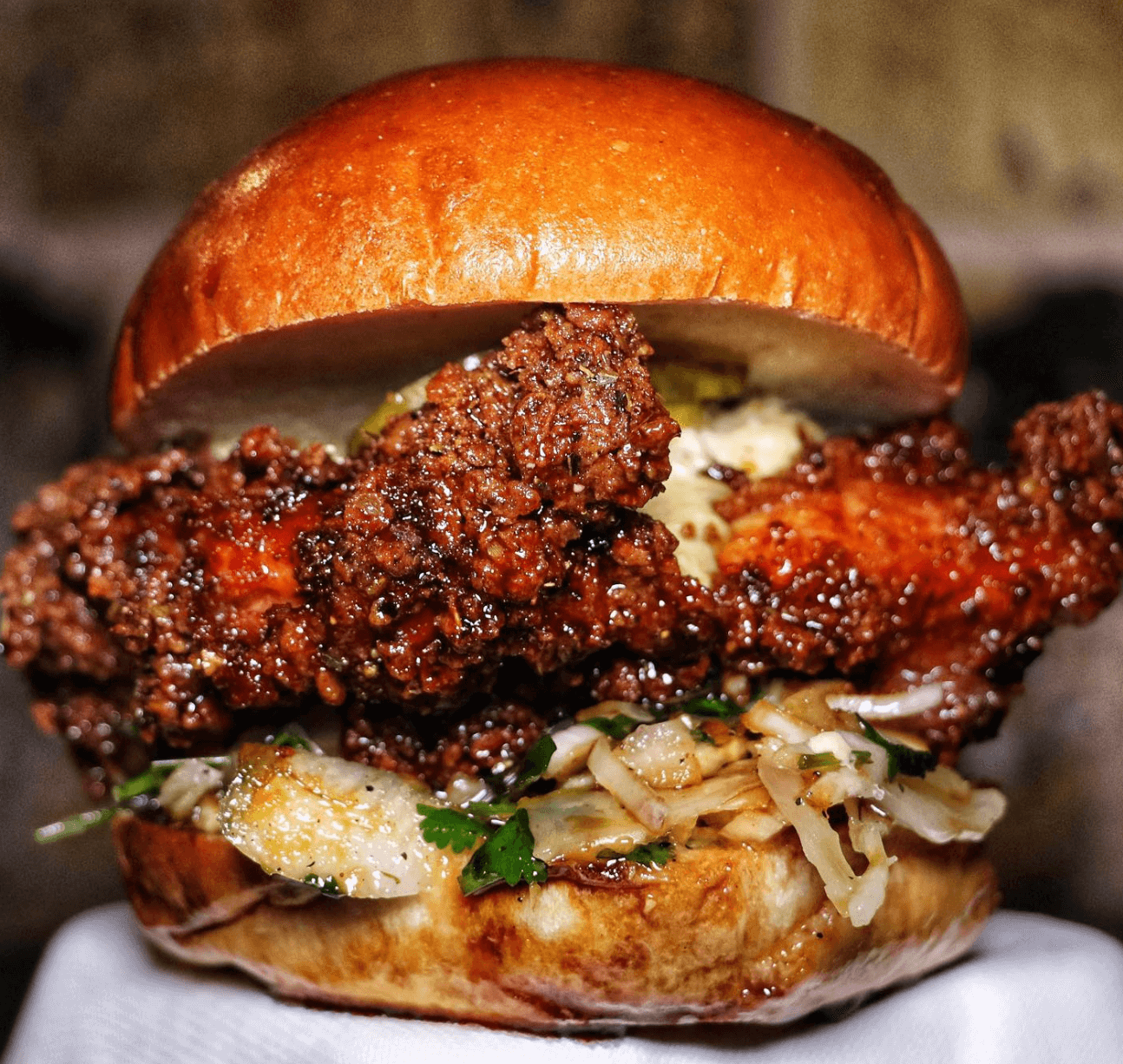 Lalaland is a 25,000 square foot street-food market that opened last year in Shoreditch. Featuring 10+ street food stalls and bars, Lalaland Shoreditch is a must-visit destination for foodies.
Whether you're in the mood for a quick snack or a full-fledged meal, you're sure to find something to satisfy your cravings at Lalaland.
In this post, we'll take a closer look at some of the vendors and the mouth-watering street food they have on the menu at Lalaland Shoreditch.    
Lalaland Shoreditch - 8 Street Food Vendors To Visit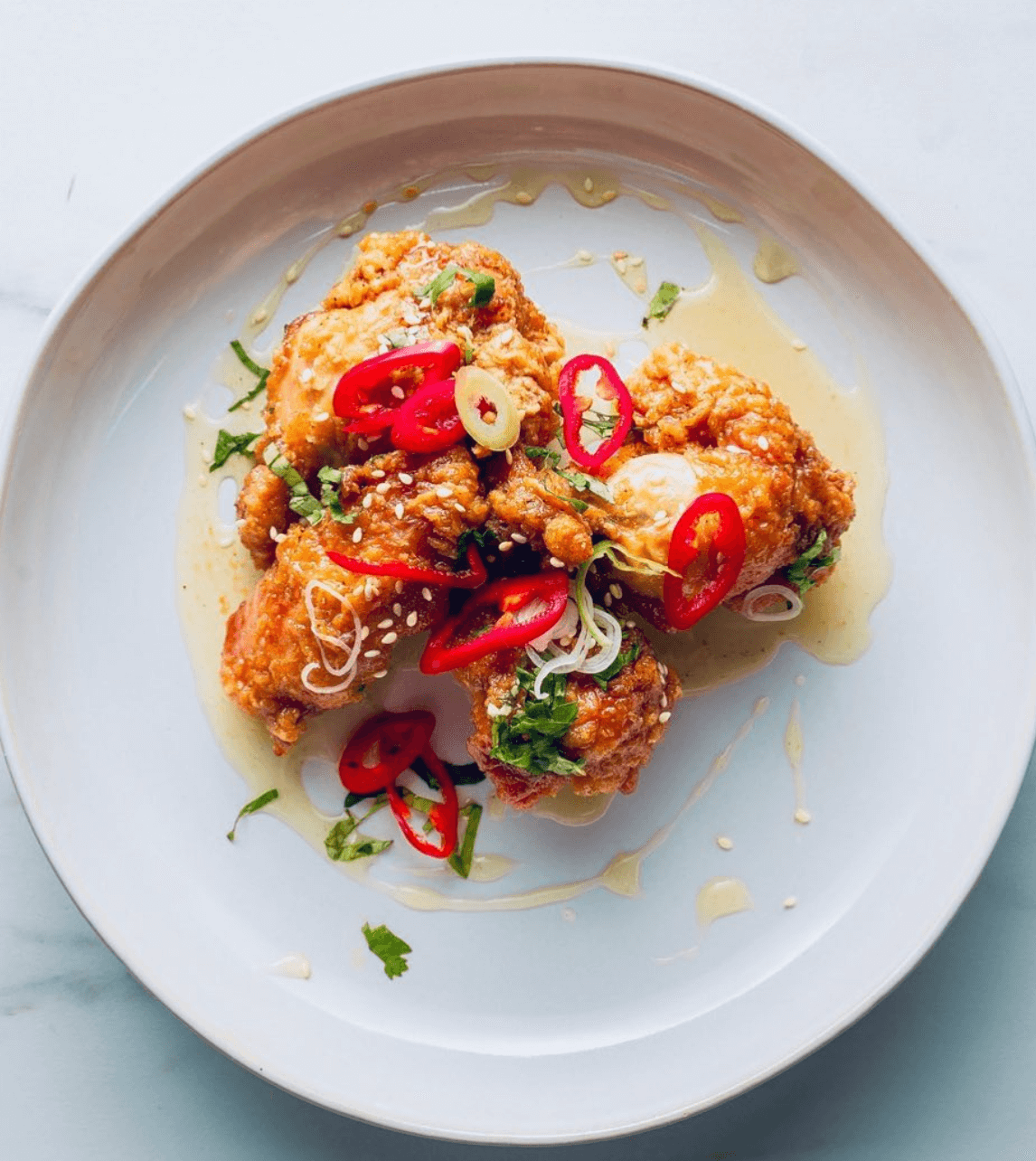 Hip Hop Chicken Shop
Hip Hop Chicken Shop is the number one choice in Lalaland for fans of buttermilk fried chicken. With a menu developed by a former Nobu head chef, they combine Asian, Peruvian and classic American flavours to serve up some of the best wings in Shoreditch.
The 'Notorious K.F.C' with gochujang mayo is not to be missed!
---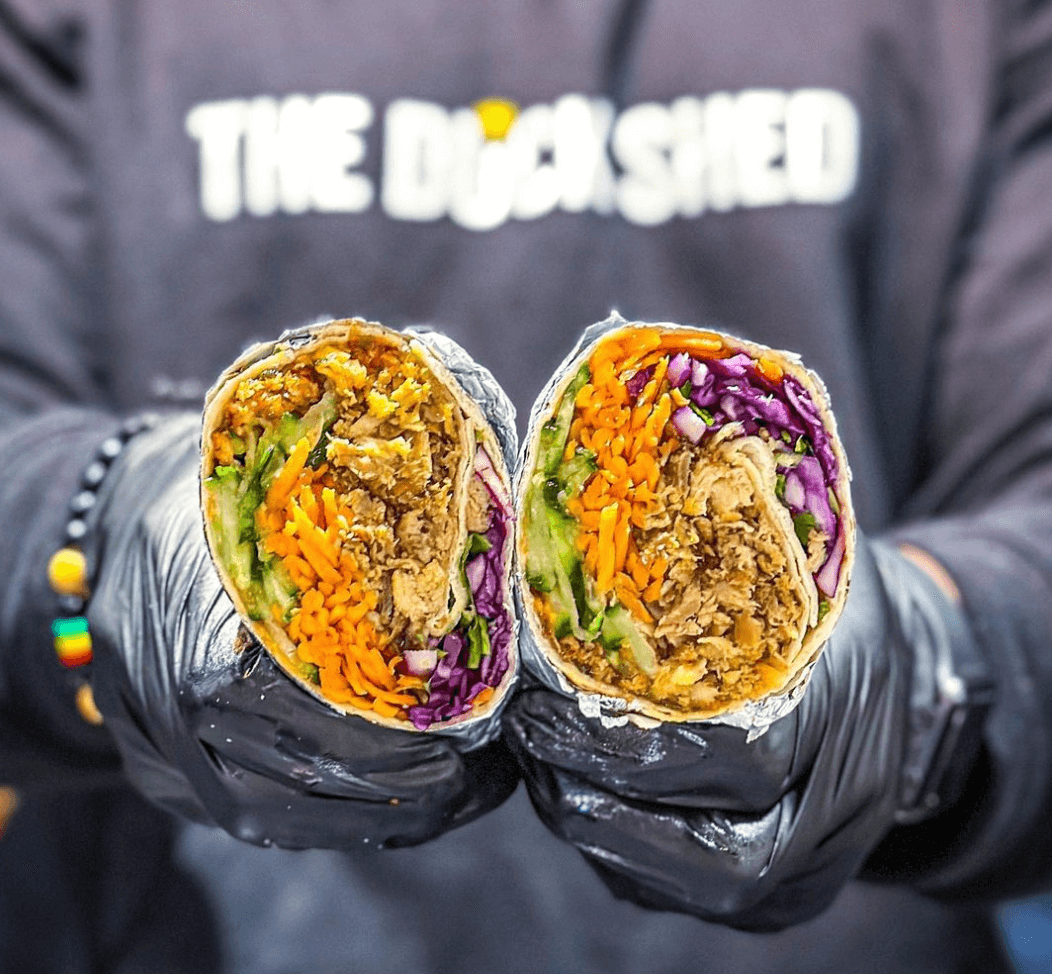 The Duck Shed
The Duck Shed serve slow-roasted pulled duck three ways – in a wrap, burger bun or fresh salad box. Each can come in a variety of styles and are served with homemade sauces and relishes.
'The French Duck Wrap' is definitely our favourite - slow roast pulled duck, grilled Raclette cheese, onion chutney and rocket.
---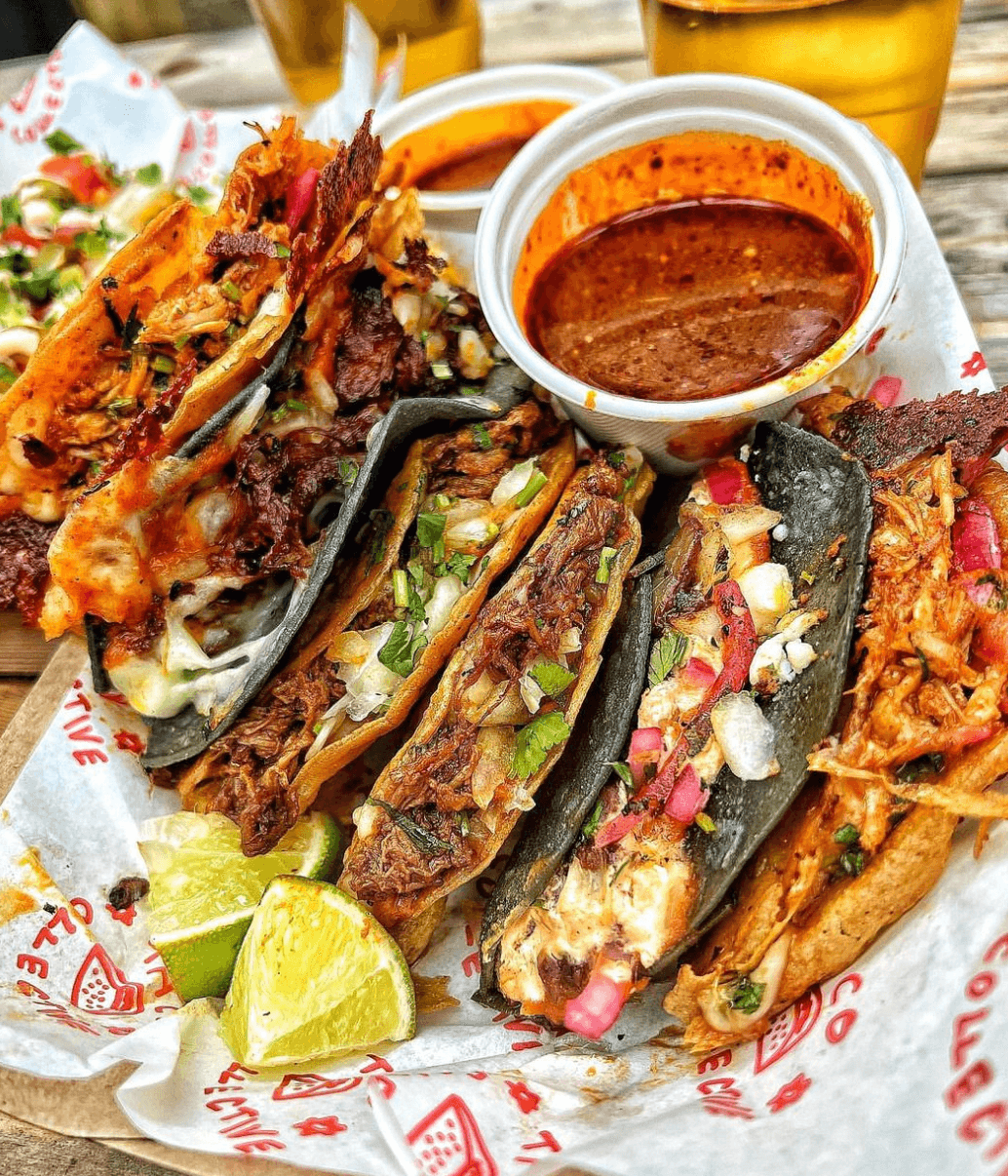 Taco Collective
Taco Collective serve up a delicious a range of juicy tacos made with corn tortillas that are griddled until golden & crispy.
Don't miss the incredible 'California Beefin' - made with melted cheese, overnight brined slow-braised beef shin, and flavoured with birria adobo and their secret spice mix.
---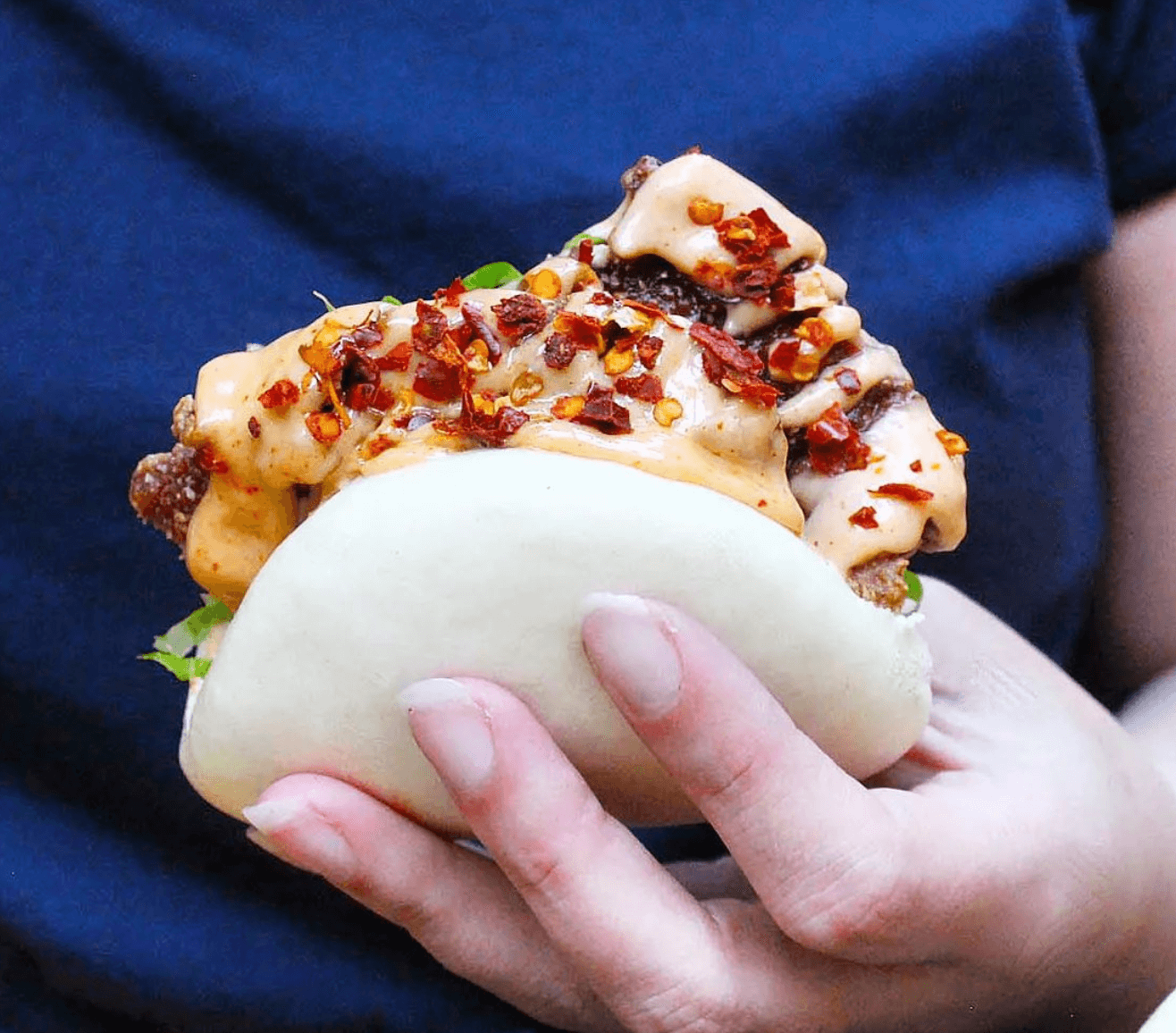 GuaBao
GuaBao is the place in Lalaland to get your bao fix. They serve up beautifully fluffy steamed bao buns, bursting with delicious Taiwanese flavours.
Our pick is the Crispy Fried Chicken Bao with chilli garlic mayo. Yum!
---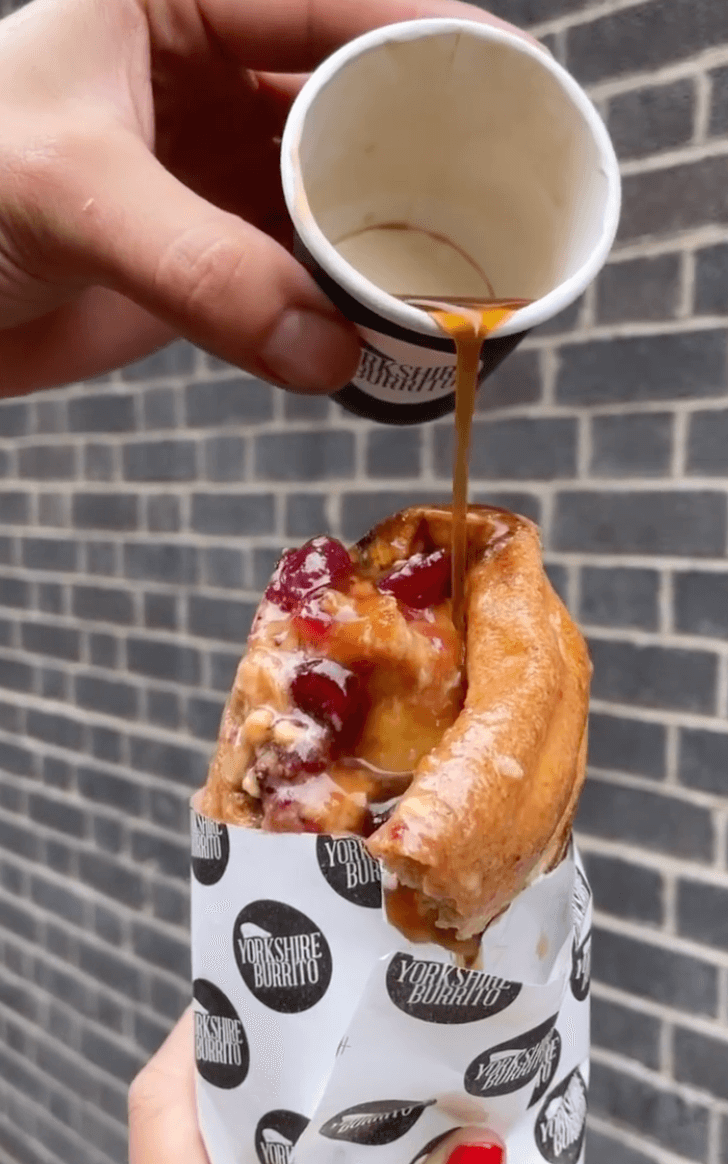 Yorkshire Burrito
You've probably seen Yorkshire Burrito all over Instagram - these guys have taken the classic British Sunday roast and wrapped it in a Yorkshire pudding burrito!
We tried the 'Beef Burrito' - beautifully soft braised Herefordshire beef, wrapped up in a giant Yorkshire pudding filled with sage and onion stuffing, roast potatoes, spinach and gravy. Genius!
---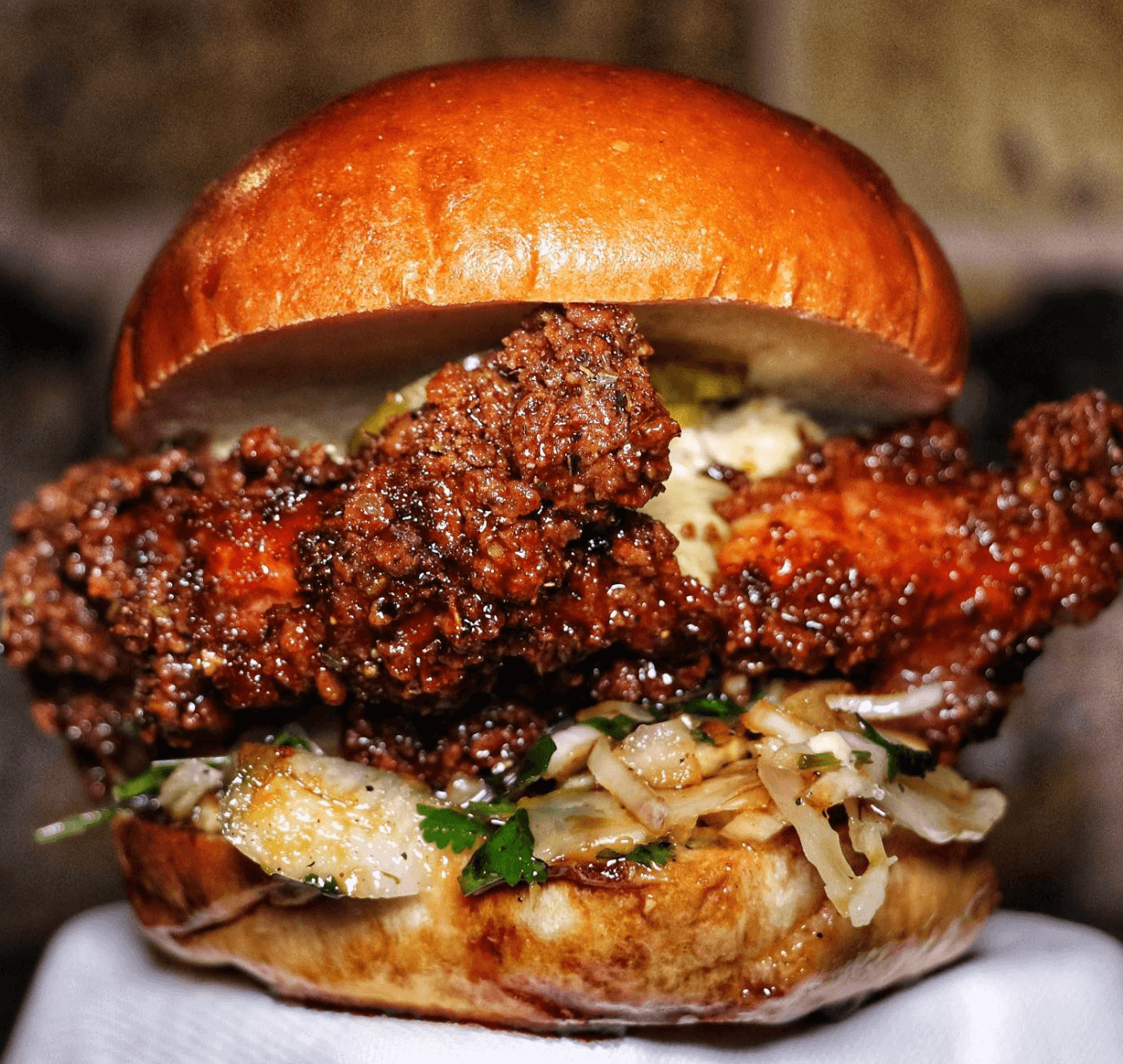 Bill Or Beak
Bill Or Beak's signature burgers are wonderfully juicy and flavoursome and some of the best you'll find anywhere in London.
Their classic 'Smashed Patty Cheeseburger' does not disappoint - it features top quality beef patties, American cheese, pickles, caramelised onions and their house sauce.
---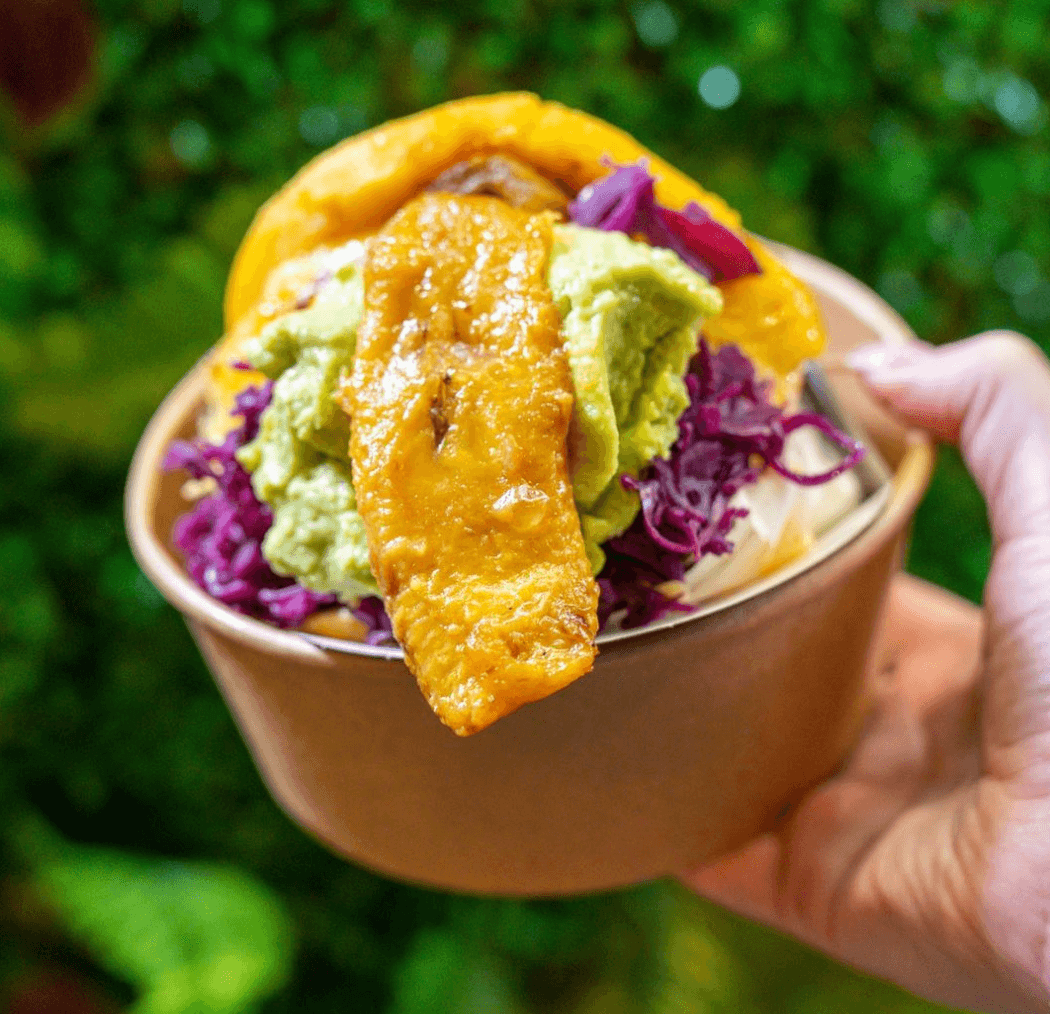 Streat Latin Arepas
Streat Latin Arepas are a Venezuelan pop-up kitchen with a Mexican twist, serving healthy, gluten-free arepas, tacos, empanadas, rice bowls and more!
We love the Chicken Arepas - traditional Venezuelan soft cornbread stuffed with mozzarella, black beans, salsa roja and topped with chicken, sweet plantain, red cabbage and avocado mash.
---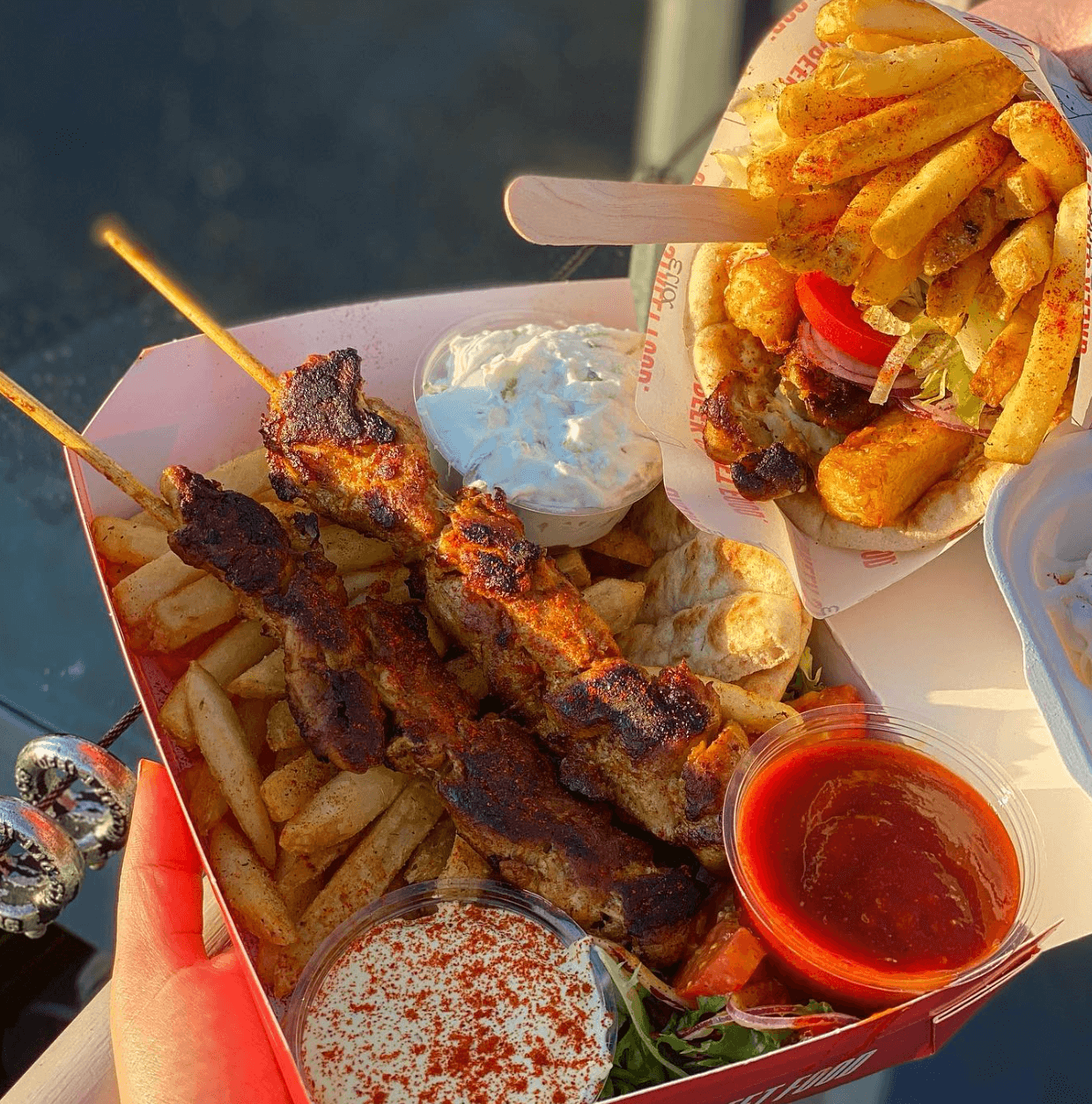 ELIA Greek Street Food
Elia serve a menu of traditional Greek street food. Try their delicious handmade souvlaki wraps stuffed with your choice of chicken, halloumi or falafel, or one of their boxes served with salad, chips and sauces.
---
In conclusion, Lalaland Shoreditch is a must-visit destination for any foodies looking for a unique and memorable food experience. From the delicious street food to the lively atmosphere, Lalaland offers a perfect blend of food, fun, and entertainment. So, if you're a foodie looking for your next adventure, be sure to add Lalaland Shoreditch to your list. You won't be disappointed!
Save up to 50% every meal out
Join 40,000+ subscribers and receive the best restaurant deals straight to your inbox 👇