TRUFFLE BURGER, Stoke Newington - 50% off food until Sunday 31st July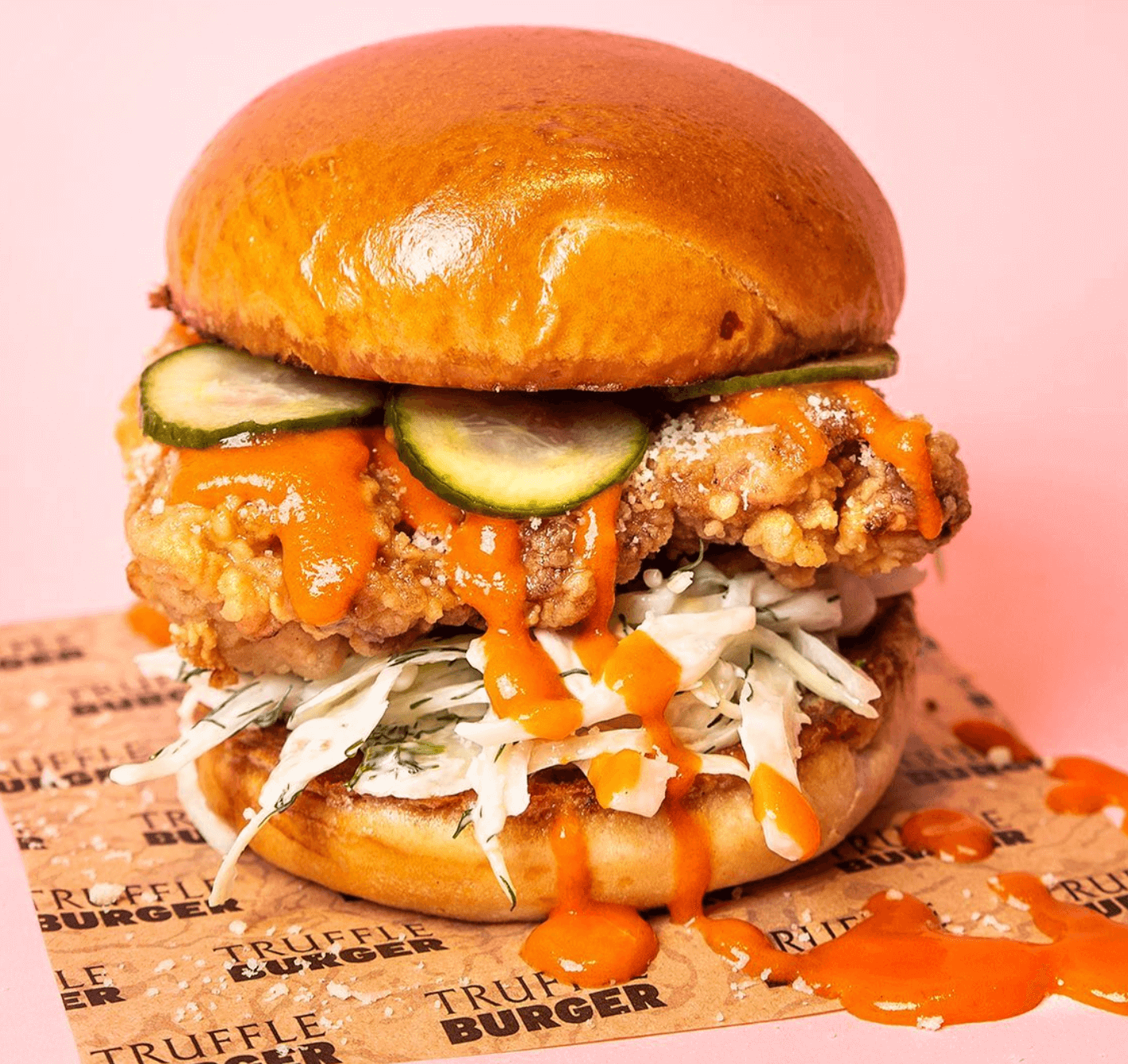 What's the deal: To celebrate the opening of their new Stoke Newington restaurant, Truffle Burger are offering 50% off food until Sunday 31st July.
Truffle Burger started as a street food vendor back in 2018. Since then they've quickly gained in popularity and now operate 5 locations across London, including this most recent opening in Stoke Newington.
The clue here is in the name - all the food features truffle in one way or another. Choose from a range of delicious burgers including the The Truffle Burger (a beef and smoked bacon patty with raclette cheese, fig jam, crispy onions and truffle mayonnaise), or the Truffle Honey Chicken Burger (made with twice-coated buttermilk chicken thigh, bacon ketchup, truffle honey and whipped goats cheese).
The sides are pretty special too, with options like Truffalo Loaded Fries (triple cooked chips, Truffalo sauce, blue cheese mayo, pickled red onions, crispy chicken skin & crispy onions) and Deep Fried Brie + Truffle Honey.
How to get involved:
Click below to book your table. The new Stoke Newington restaurant opens at 4pm Friday 29th July and they will be offering 50% off food until Sunday 31st July.
Where to find them:
156 Stoke Newington Church St, London, N16 0JU
Save up to 50% every meal out
Join 50,000+ subscribers and receive the best restaurant deals straight to your inbox 👇