TheFork Summer - Save up to 50% at 200+ London restaurants until 4 September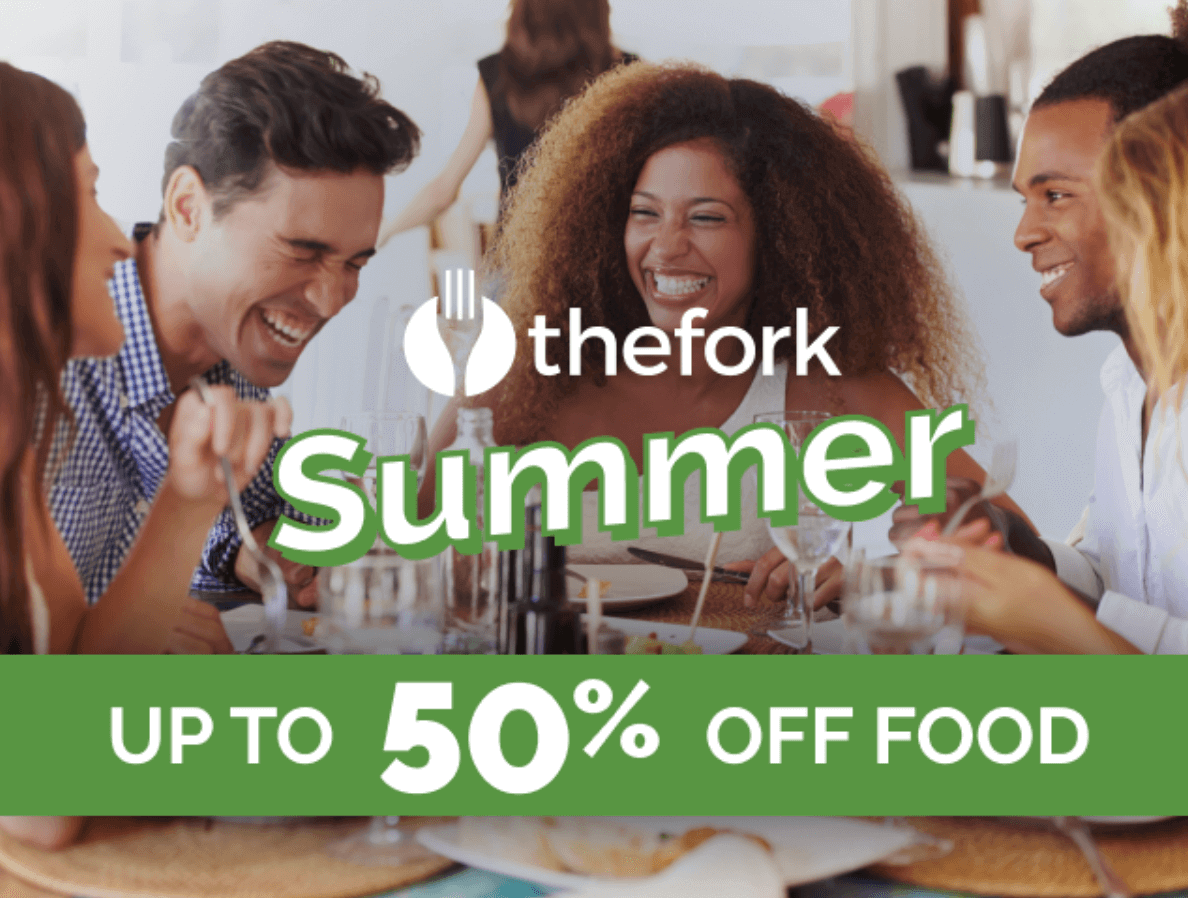 What's the deal: Restaurant booking website, TheFork, are running an online food festival offering diners up to 50% off their food bill at some of London's best restaurants until September 4th.
Some of the top restaurants on offer include:
Whitcomb's (50% off) - Opening it's doors in September last year, Whitcomb's showcases some the best French/Mediterranean cuisine London has to offer.
Bloomsbury Street Kitchen (50% off) - Serving an exquisite selection of contemporary Mediterranean and Japanese small plates.
May Fair Kitchen (50% off) - Offering a menu of contemporary Italian and Spanish small plates, entrées and specialities.
Archipelago (50% off) - One of London's most exotic and unusual dining destinations, serving exotic meats and insect sides in a flamboyant setting.
Colonel Saab (50% off) - An all-day modern Indian restaurant and bar in Holborn, with a menu inspired by cuisines from all over India.
How to get involved:
To receive the discount, head to TheFork website where you can browse all the participating restaurants and book a table.
Save up to 50% every meal out
Join 50,000+ subscribers and receive the best restaurant deals straight to your inbox 👇