NEGRONI'S, Soho - 50% off food until the end of May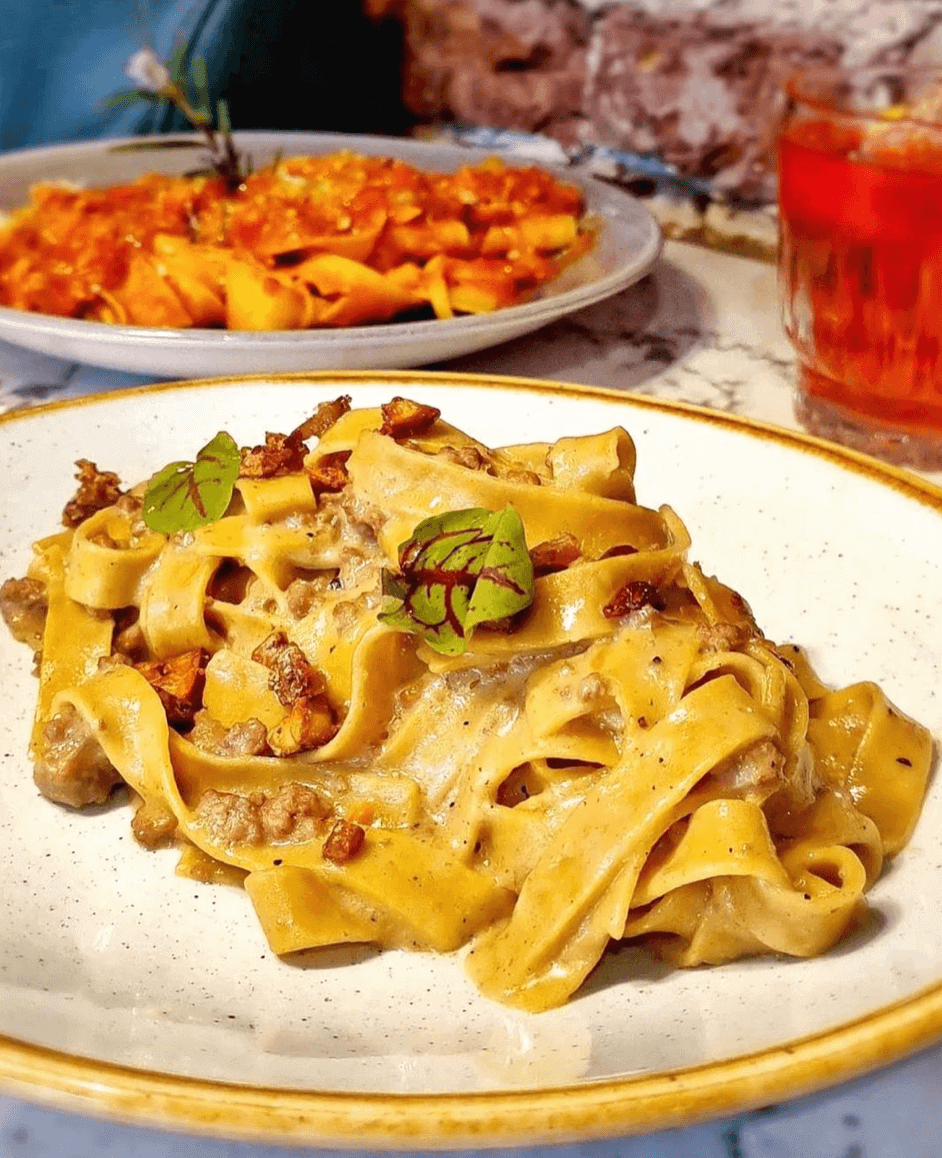 What's the deal: Negroni's are offering 50% off food on Sundays, Mondays and Tuesdays until the end of May.
Negroni's is an Italian restaurant and bar that describes itself as 'pure Italiano' -'the imperfect mix of yelling, loving, eating and drinking'. So, you can expect nothing less than a buzzy atmosphere, lots of delicious Italian food & cocktails.
Pick from a menu that includes a wide range of mouthwatering sharing plates, pastas and pizzas - here are some of the highlights:
🍅 Bruschetta with Parma ham, 'nduja and red cherry tomatoes
🥘 Pan fried scallops with butternut squash puree and guanciale
🍆 Aubergine parmigiana with basil, smoked mozzarella & parmesan
🍝 Truffle Cacie e Pepe: Pici pasta, pecorino cheese & black truffle
🍕 Diavola pizza with mozzarella, spicy pork spianata & 'nduja
How to get involved:
Head here and select the "Soft Launch 50% discount on food" experience, then book yourself a table. The 50% discount is on food only and runs on Sundays, Mondays & Tuesdays for the whole of May.
Where to find them:
15 Frith Street
Soho, W1D 4RE
Soft Launch London Newsletter
Be the first to hear about the best soft launch deals