8 Of The Most Instagrammable Cafes in London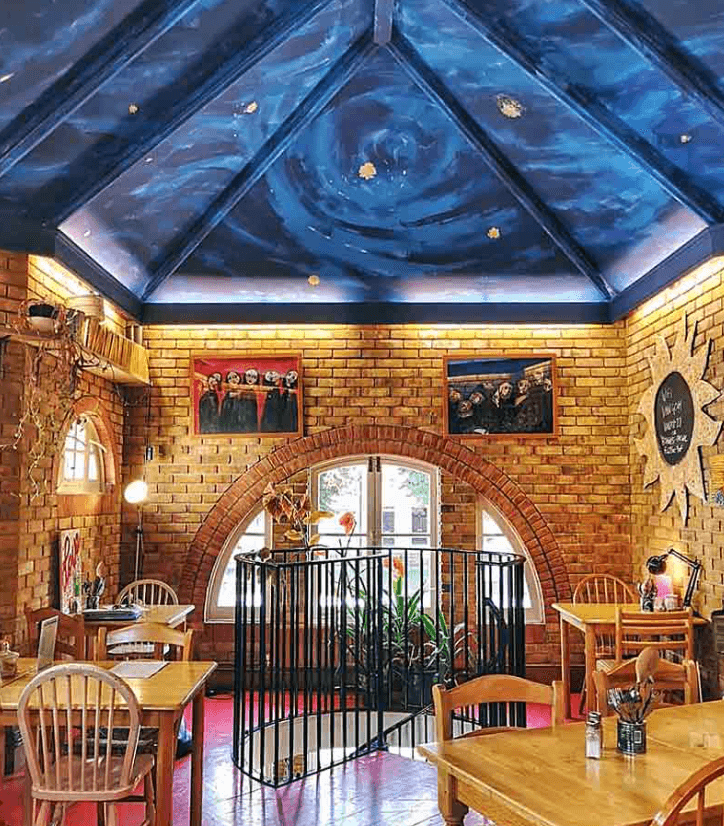 Have you been looking for the cutest, most Instagrammable cafes in London? Finding Instagrammable cafes in London is often hard, with many falling down either on the backdrop, the décor, or the presentation of the food itself.
However, with a little digging, there are plenty of amazing cafes in London that fit the bill of being "Instagrammable." Today, we've outlined some of the top Instagrammable cafes in London that you should know to help you find the perfect solutions for your own snaps.
The Top 8 Most Instagrammable Cafes in London
Looking for somewhere to capture a perfect Instagram-worthy snap? If so, then don't panic – the following eight stunning London cafés could be just what you need.
Of course, every Instagram account is different. So, before you begin visiting any of these cafes, make sure that they fit your aesthetic first.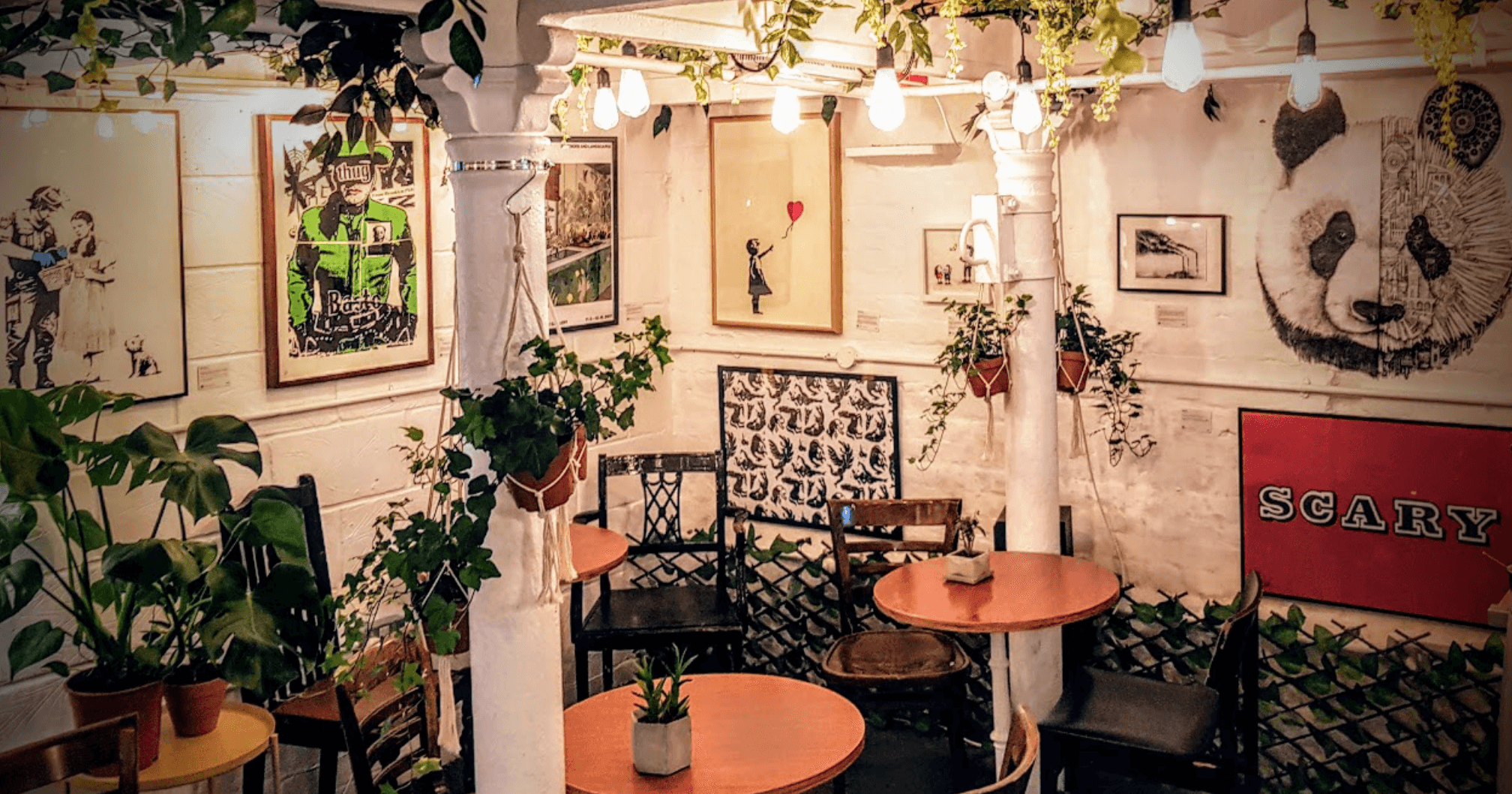 1) Long and Short Coffee Roasters - Whitechapel
Located very close to Whitechapel, if you're looking for something a little more quirky and exciting for your Instagram snaps, Long and Short Coffee Roasters in Brick Lane might be ideal. It's a busy area, but there's just something wonderfully fun and welcoming about the interior. And, with simple yet authentic coffees and cakes and a stunning natural-inspired interior décor style, it's hard not to fall in love with this quaint coffee shop!
The cakes and brownies are often highly recommended, so we suggest giving these a try as part of your visit.
Where to find them: The Team Rooms next to Urban HQ and the Backyard Market, Brick Lane, London E1 6QL
Book a table: Long and Short Coffee Roasters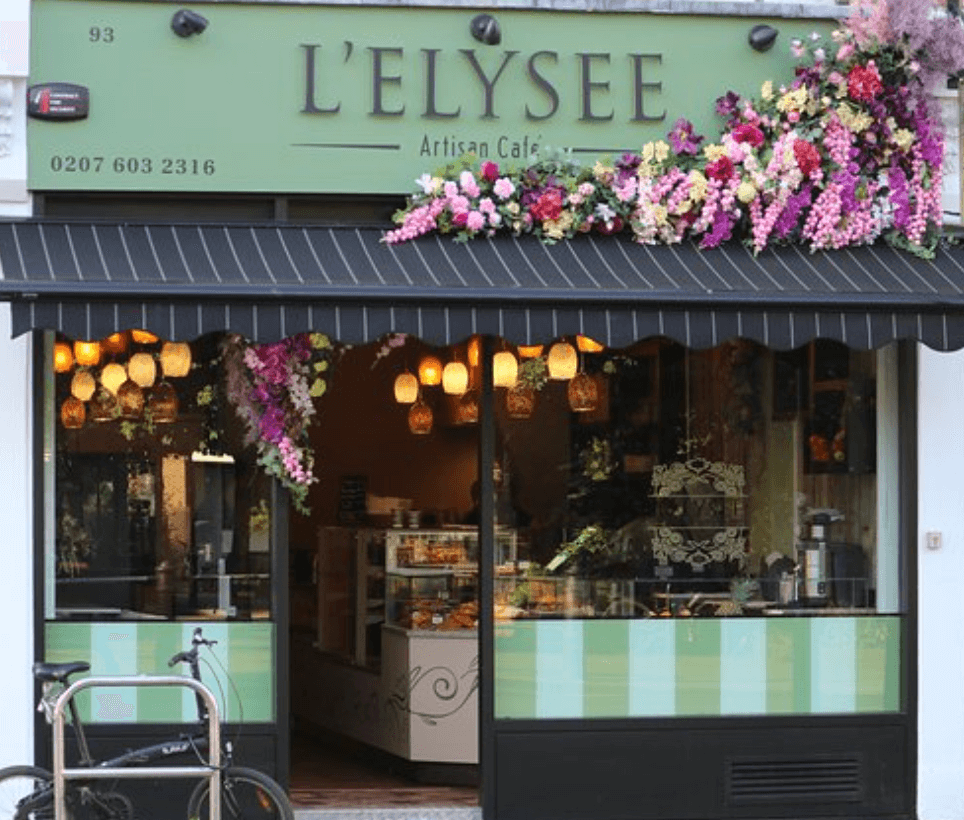 2) L'Elysee Artisan Café - Hammersmith
It might be located in the heart of London, but that doesn't stop L'Elysee Artisan Café from taking things in a slightly different direction instead.
Serving up authentic Fresh-style cuisine for a few minutes, you'll feel like you're on holiday in the heart of Paris; stunning table décor, excellent aesthetics, masterfully prepared dishes, and amazing flavours make any trip to L'Elysee Artisan Café well worth a mention on your Instagram!
Better yet, it's something of a hidden gem and is usually pretty quiet, which is a further benefit if you're looking to post something that's "off the beaten track" in terms of content.
Where to find them: 93 Hammersmith Road, Hammersmith, London, W14 0QH
Book a table: L'Elysee Artisan Cafe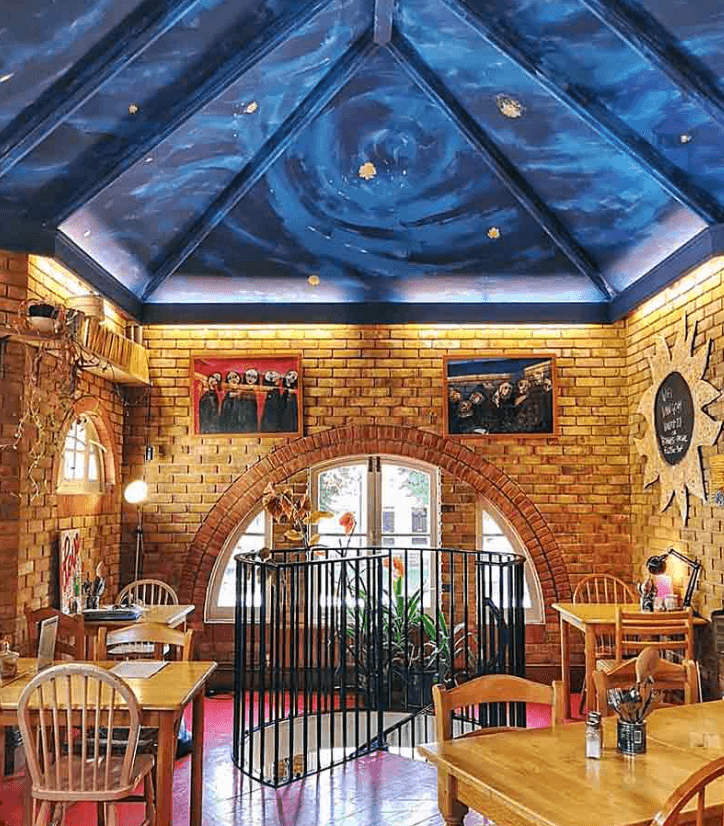 3) Café Van Gogh – Brixton
Are you looking for delicious vegan dishes that are just as Instagrammable as any other recipe? If so, then you'll struggle to find anywhere more picturesque than the amazing Café Van Gogh in Brixton. Even more interestingly, Café Van Gogh is also bucking the trend by operating as a non-profit, meaning you'll often enjoy great value for your recipes too.
The café is often highly praised for its Sunday Vegan Roast, especially. However, you should be sure to sample as many options as possible. You'll be amazed by how versatile the menu is. All the while, the stunning brickwork and natural aesthetic truly make this gorgeous café stand out from the crowd!
Café Van Gogh uses any profits it does make to help support people from the local community, so your next Instagram snap could even be supporting those in need. It's a win-win situation, really, and so the Café Van Gogh could be a great place to visit if you're looking for something different to add to your Instagram page.
Where to find them: 88 Brixton Road, Vassal, Brixton, London, SW9 6BE
Book a table: Café Van Gogh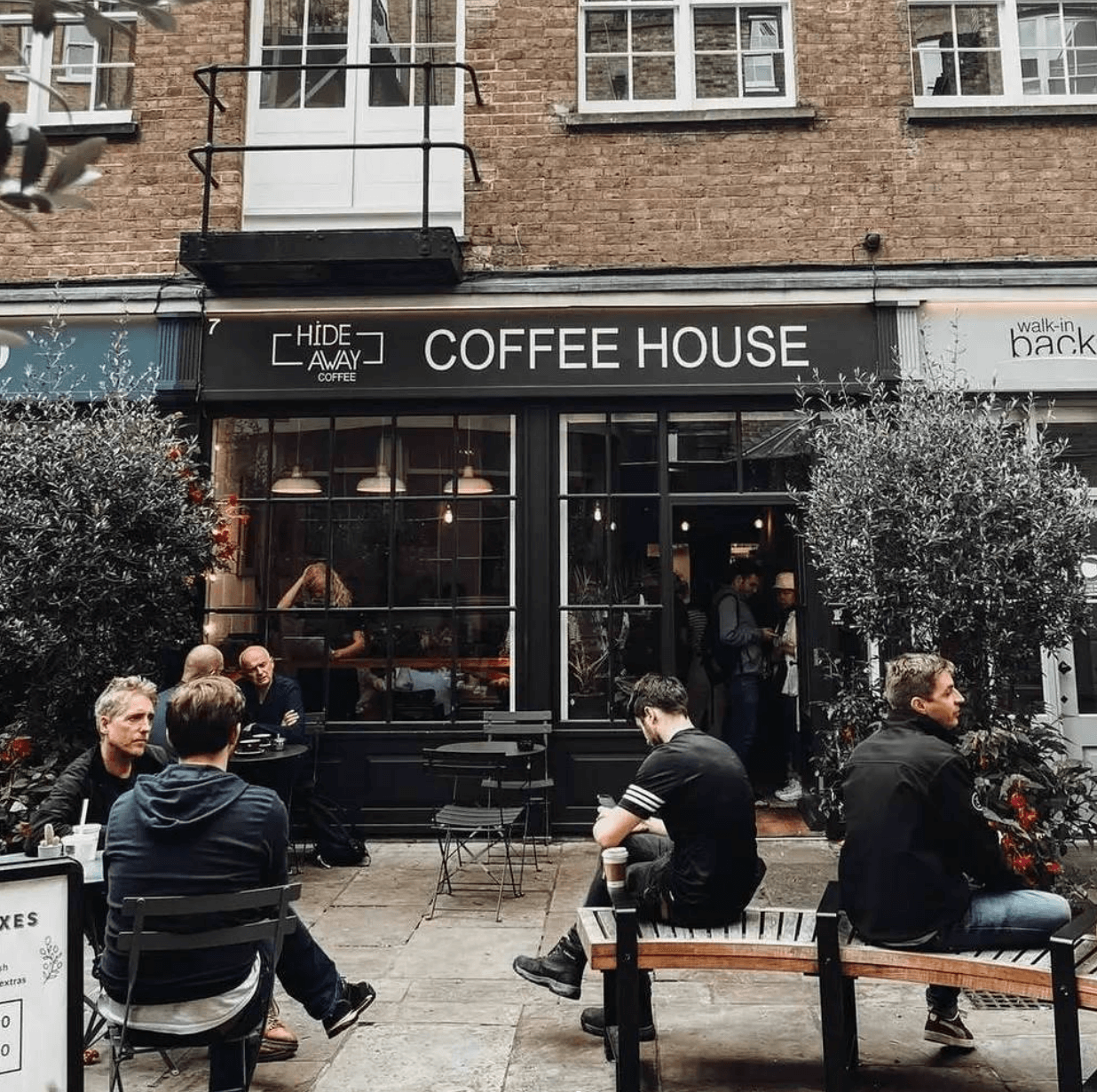 4) Hideaway Coffee House – Piccadilly
Quaint, charming, and snug, few other cafes in London can deliver food that's quite as artistically presented as the Hideaway Coffee House. It's not the largest, so booking in advance is strongly recommended.
Nevertheless, if you can get a table, it will undeniably be worth it because the Hideaway Coffee House is simply one of the best Instagrammable cafes in London!
There are also several vegan menu options, so they can cater for everyone! If you're visiting on a sunny day, you may want to get out and about in the fresh air to really make the most of these artistically made treats and coffees.
Where to find them: 7 Farrier's Passage, Piccadilly, London, W1D 7DP
Book a table: Hideaway Coffee House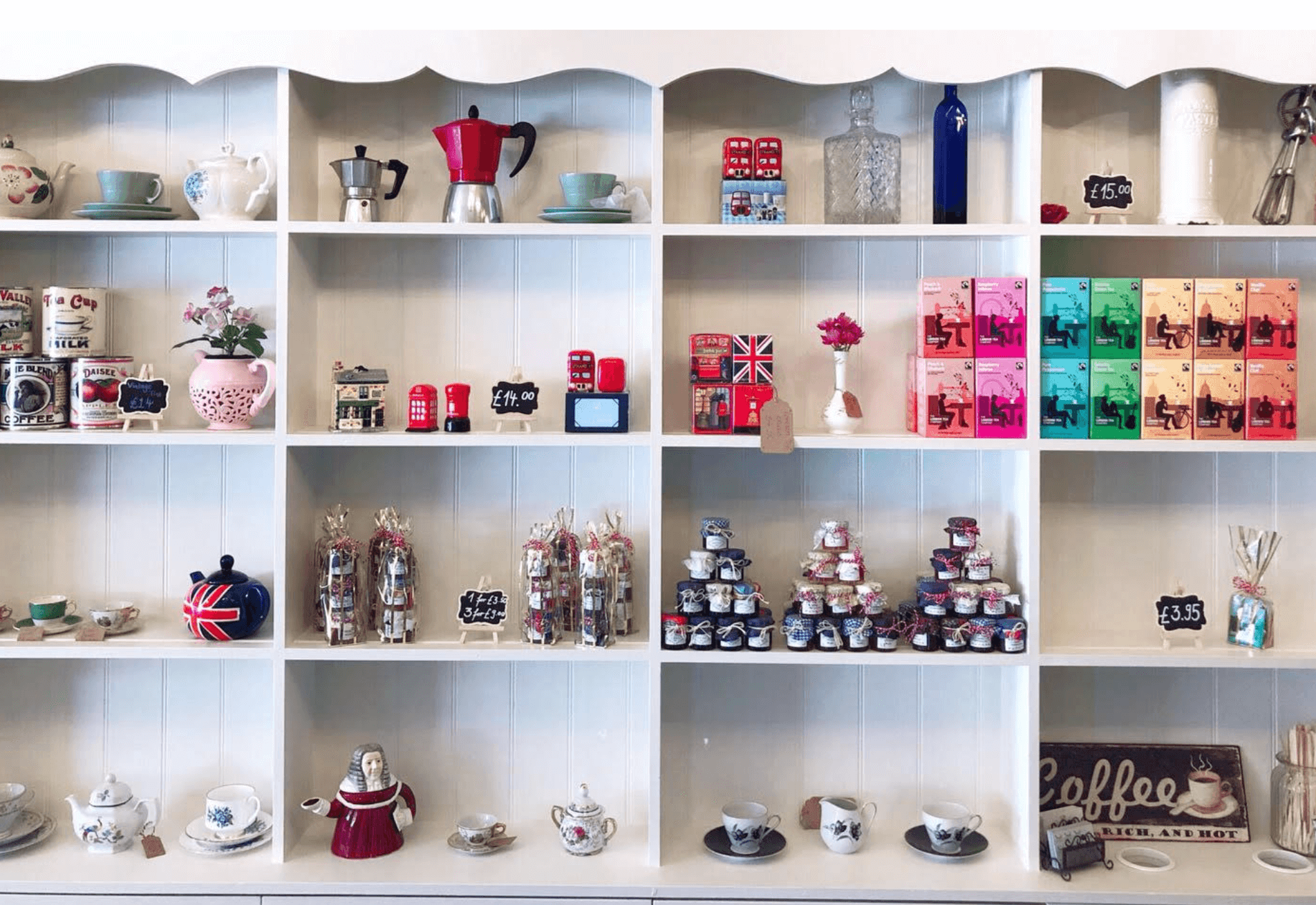 5) The English Rose Café and Tea Shop - Victoria
With a name like "The English Rose," you know you'll be in for a more luxurious and sophisticated dining experience. Despite being located within the hustle and bustle of Victoria, just a stone's throw from Buckingham Palace itself, the English Rose café and tea shop has a certain quaintness and charm about it that makes you feel immediately at home.
For a truly picturesque, authentically English experience, few other tea rooms can offer quite the same aesthetic. It's definitely one to consider if your Instagram is very focused on English themes (or if you're visiting the country and want to truly immerse yourself in the culture).
Where to find them: 4 Lower Grosvenor Pl, Victoria, London, SW1W 0EJ
Book a table: The English Rose Café and Tea Shop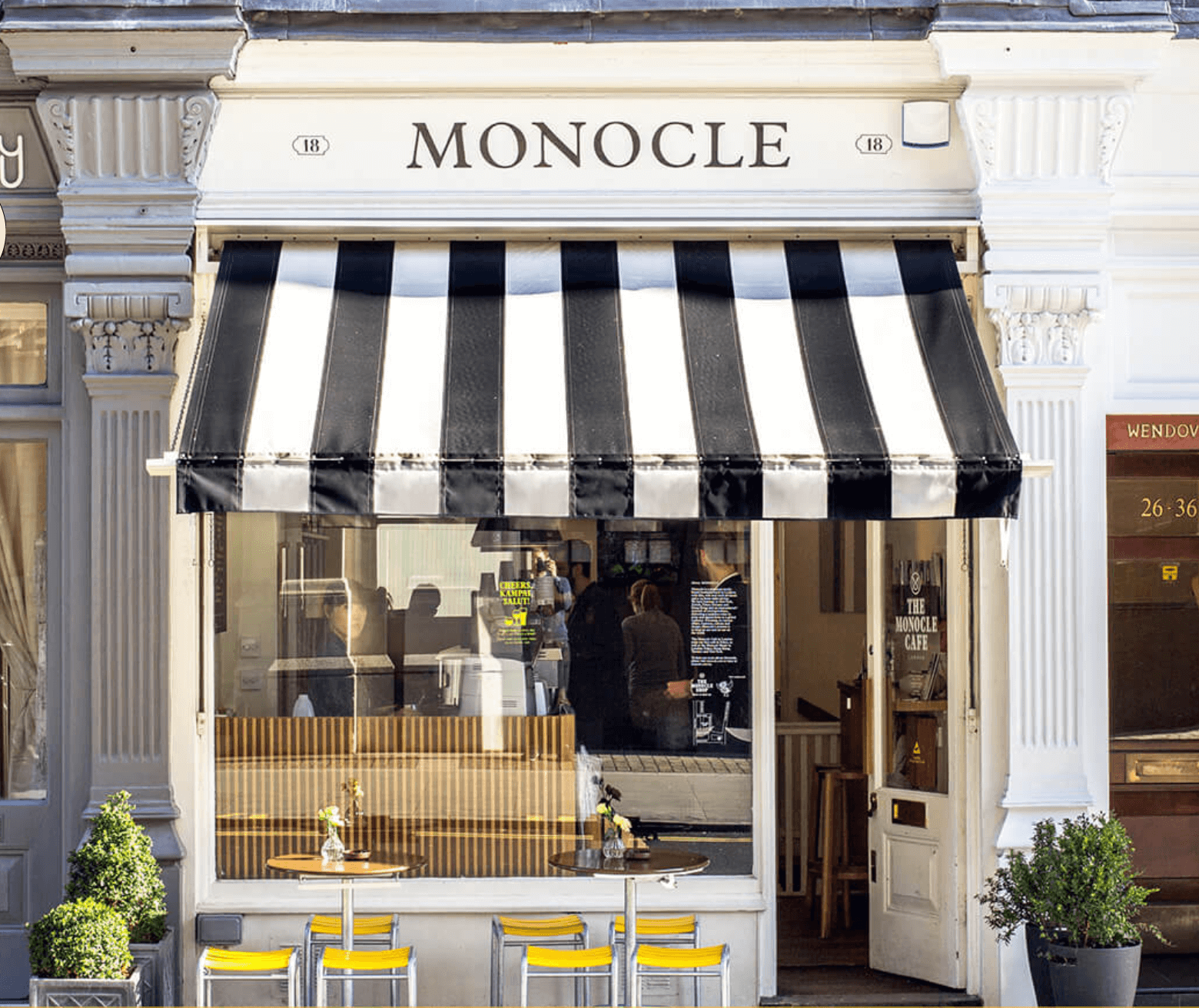 6) The Monocle Café - Marylebone
Focusing heavily on hipster themes, there's something that's undeniably fun and yet distinctly elegant about the Monocle Café. While it's not got the same traditionally British feel about it as many of the other cafes on this list, it's nevertheless worth a spot in its own right for the stunning aesthetic.
Simple recipes are perfectly paired with stylishly finished coffees and lattes, making it a great place for capturing Insta-worthy snaps.
What's more, since the café is typically pretty small, you know that you won't be disturbed by other diners.
Simple, delicious dining that you're sure to adore – it's no wonder so many people love the Monocle Café. Just be sure to book in advance, if possible, because the café tends to be full a lot of the time. Its reputation precedes it!
Where to find them: 18 Chiltern Street, Marylebone, London, W1U 7QA
Book a table: The Monocle Café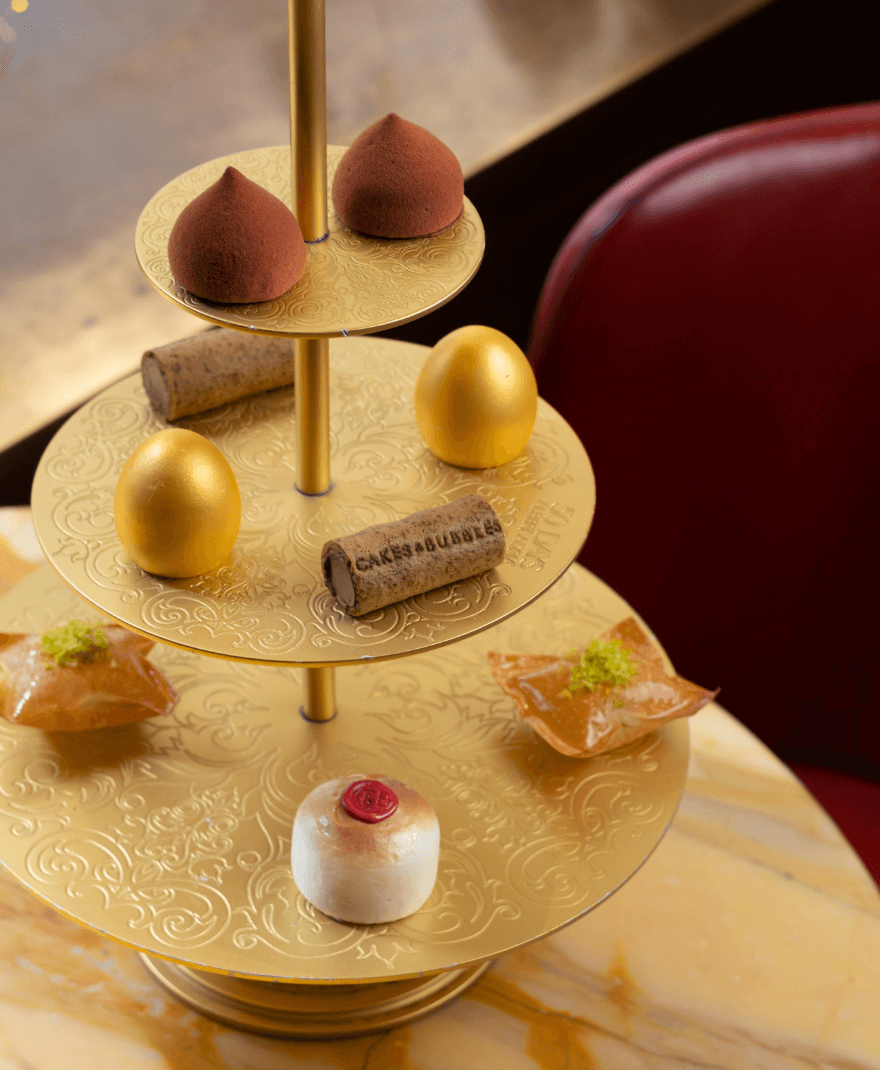 7) The Café at Hotel Café Royal – St James'
If you're looking for an ultra-luxurious and sophisticated experience, you won't find anywhere more exquisite than the refined, marble-clad space that is the Café at Hotel Café Royal.
This stunning café specialises in masterfully crafted light bites and a desserts only nighttime menu that's hard to ever turn down. After all, we all deserve a treat from time to time – and you'll almost certainly get it here!
Where to find them: 68 Regent Street, St James', London, W1B 4DY
Book a table: The Café at Hotel Café Royal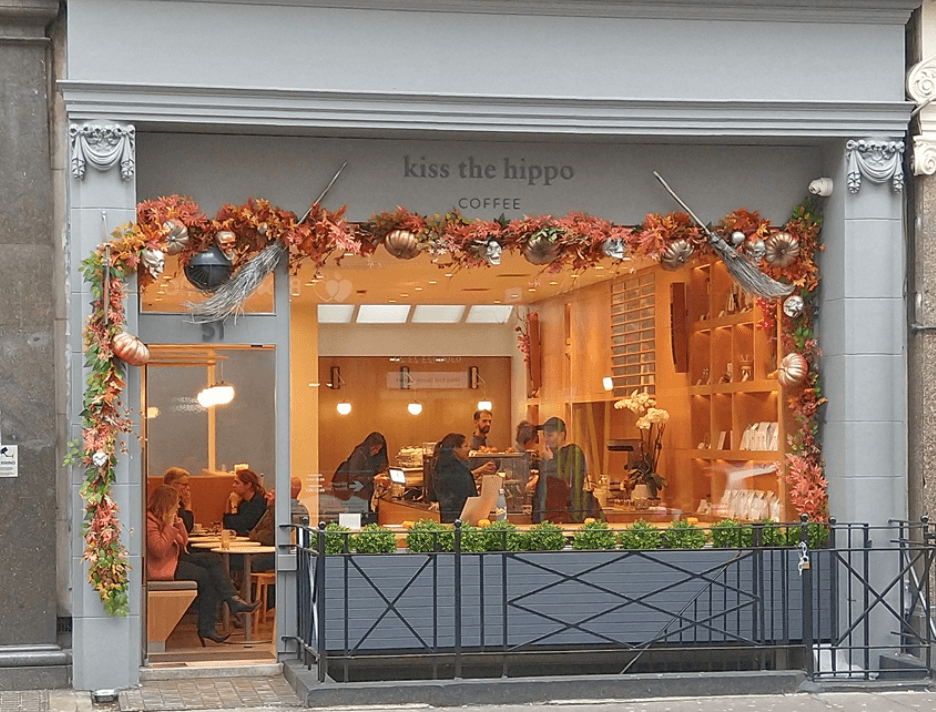 8) Kiss the Hippo Coffee Fitzrovia – Fitzrovia
Just a stone's throw from both Fitrovia and Soho, there's a lot to love about the quirky café that is Kiss the Hippo Coffee. It's a surprisingly simplistic style, but many people love the unique aesthetic and fun feel. With numerous rare coffee blends, too, it's Instagrammable for its food alone; its coffees blend ingredients such as papaya, mango, pineapple, and more for a refreshing and sweet treat that's almost impossible to forget.
As such, this excellent destination is definitely one to add to your list if you're looking for an Inta-worthy café that's more than just coffee and cake.
Where to find them: 51 Margaret Street, Fitzrovia, London, W1W 8SG
Book a table: Kiss the Hippo Coffee Fitzrovia
Final Thoughts
Capturing those iconic Instagram shots can be tough. With this thought in mind, it's important to consider the different options available for capturing stunning, Insta-worthy pics. Luckily, today's eight great cafes are among London's most picturesque. This makes them truly Instagram-worthy destinations – the perfect way to give your followers some foodie photos that'll also leave them hungry for more.
Save up to 50% every meal out
Join 50,000+ subscribers and receive the best restaurant deals straight to your inbox 👇