MONDO SANDO, Peckham - 50% off food from 14th-16th July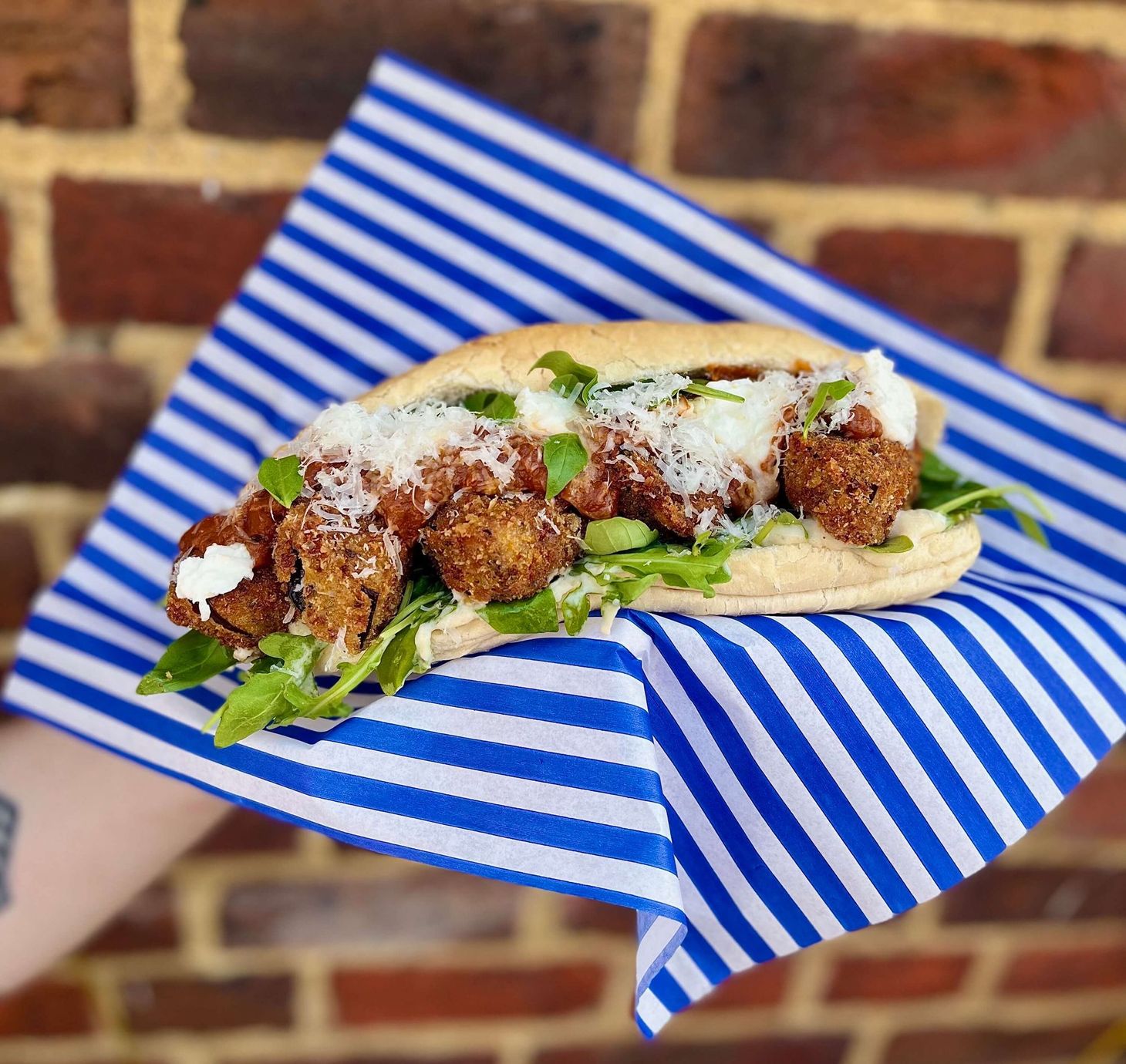 What's the deal: To celebrate their new residency at The White Horse Peckham, Mondo Sando are offering 50% off food from Thursday 14th July - Saturday 16th July.
Mondo Sando have grown a cult following for their sandwiches and subs down in South East London, and are now taking full control of the kitchen at The White Horse pub in Peckham.
The White Horse is the proud owner of a beautiful charcoal grill, so expect a lot of live fire daredevilry: chicken tikka masala sandwiches, yakitori skewers & chargrilled merguez burgers all feature.
They'll be debuting some naughty veggie sandwiches, including a deep-fried aubergine parm (deep fried aubergine, fresh mozzarella, béchamel, pecorino, basil, Norma sauce, rocket) and a fresh but filthy vegan Thai larb (vegan soy larb with Thai basil, mint, coriander, shallot & chilli, lime dressing, toasted rice powder, black bean kewpie mayo, pickled beans, cucumber, lettuce).
On Sundays they'll also be bringing their patented roasts to the table, featuring signature twists on the classics, like a North African stuffed & rolled lamb shoulder, crispy fennel seed roasties and miso hispi cabbage.
How to get involved:
Click below to book your table. The 50% off food offer runs from Thursday 14th July to Saturday 16th July.
Where to find them:
The White Horse, 20-22 Peckham Rye, SE15 4JR
http://www.whitehorsepeckham.co.uk
---
Save up to 50% every meal out
Join 40,000+ subscribers and receive the best restaurant deals straight to your inbox 👇