FLAT IRON, Waterloo - Free Wagyu Steak on 27th April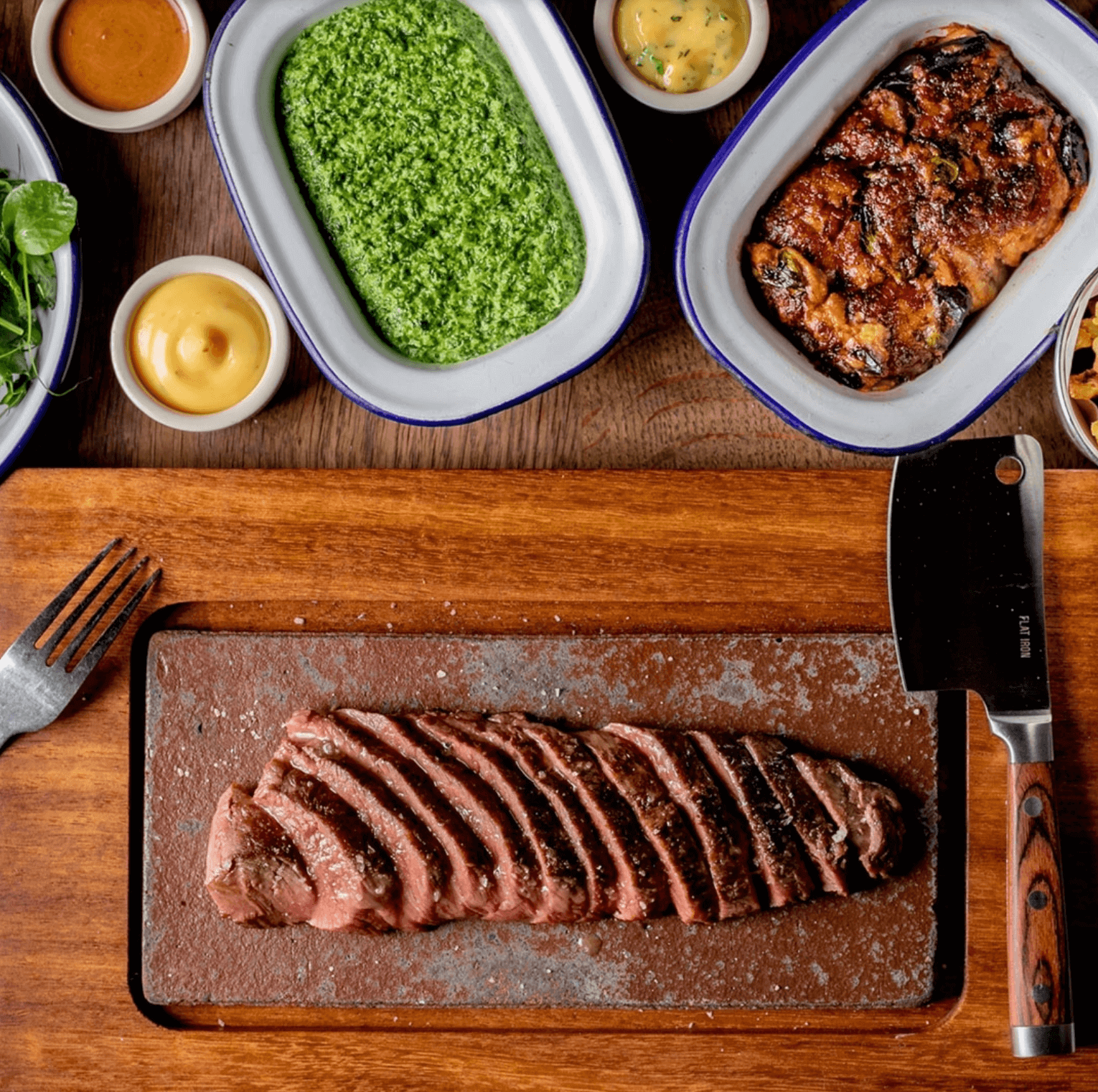 What's the deal: To celebrate the opening of their new Waterloo restaurant, Flat Iron are offering free Wagyu steak from 6pm on Wednesday 27th April – first come first served.
Flat Iron started in 2012 with the aim to make remarkable steak available to everyone. By focussing on the most affordable cuts, they are able to offer exceptional steaks for a small price and this will now be their tenth London restaurant.
This extraordinary giveaway offers you the chance to try Miyabi Kyoto Wagyu for free. This is one of the world's highest graded cuts of beef, rated within the top 1% of all Japanese wagyu and imported from Kyoto to the UK for the first time ever.
How to get involved:
The giveaway will be available for walk-ins only, on a first come, first served basis from 6pm on Wednesday 27th April, until the steaks run out. So get yourself to Waterloo!
Where to find them:
41-45 The Cut, SE1 8LF
---
Save up to 50% every meal out
Join 50,000+ subscribers and receive the best restaurant deals straight to your inbox 👇