CAVO, Tottenham Court Road - 40% off bottomless brunch on 26th & 28th August [Updated!]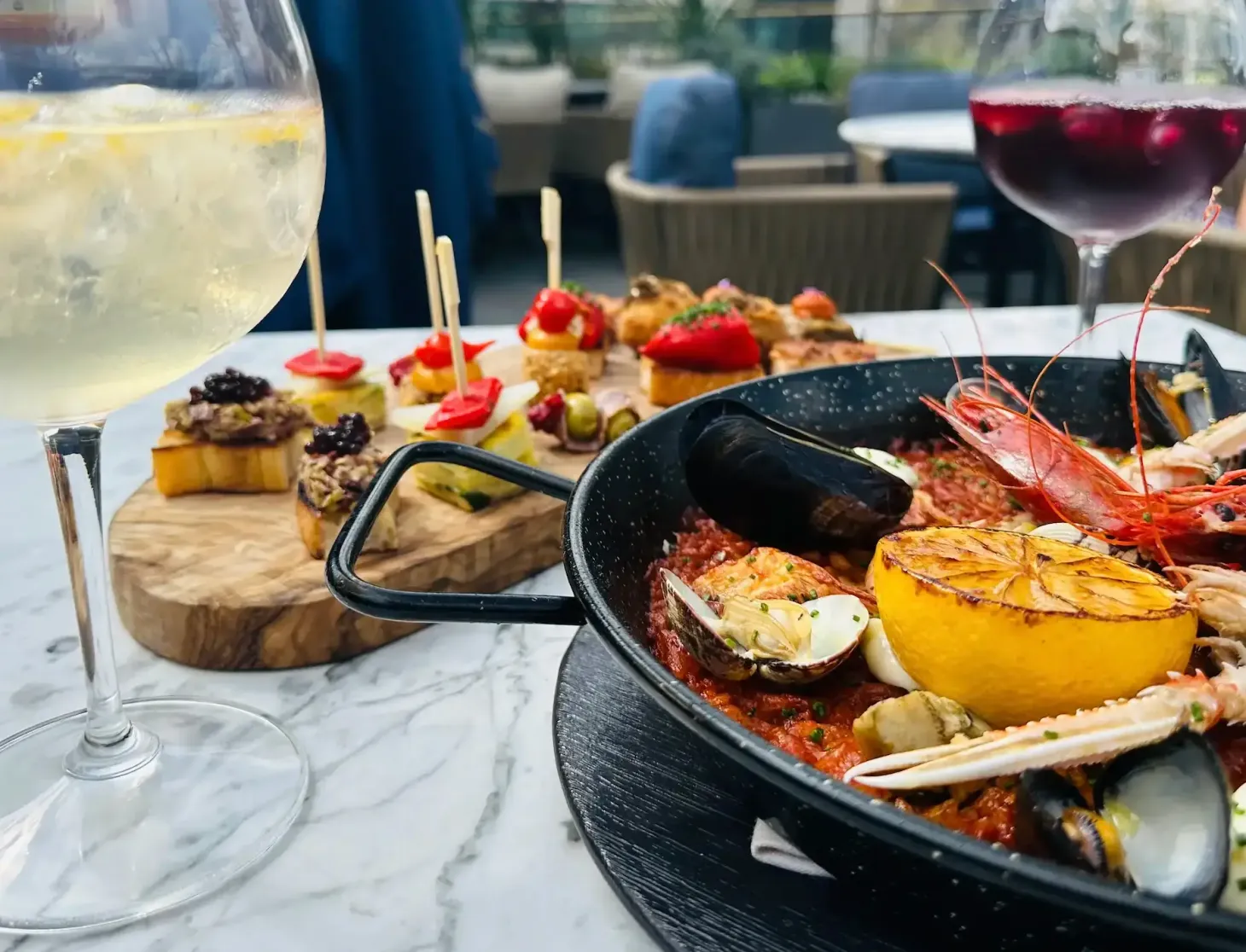 Saturday 26th August is now fully booked! So Cavo have added an extra date where you can enjoy 40% off - Bank Holiday Monday 28th August.
What's the deal: Get 40% off Cavo's brand-new Pintxos, Paella & Sangria bottomless brunch on Bank Holiday Monday 28th August!
---
Cavo is a Mediterranean restaurant that opened earlier this year at the new Tottenham Court Road development, The Outernet.
The venue boasts a vast open-plan restaurant and an incredible rooftop terrace with views of Bloomsbury, Covent Garden and Soho.
They're bringing the essence of the Basque Country and Valencia together with the launch of their brand new Pintxos, Paella and Sangria brunch, featuring live entertainment and unlimited pintxos and sangria.
Book in on Monday 28th August for just £39pp - that's 40% off the usual price!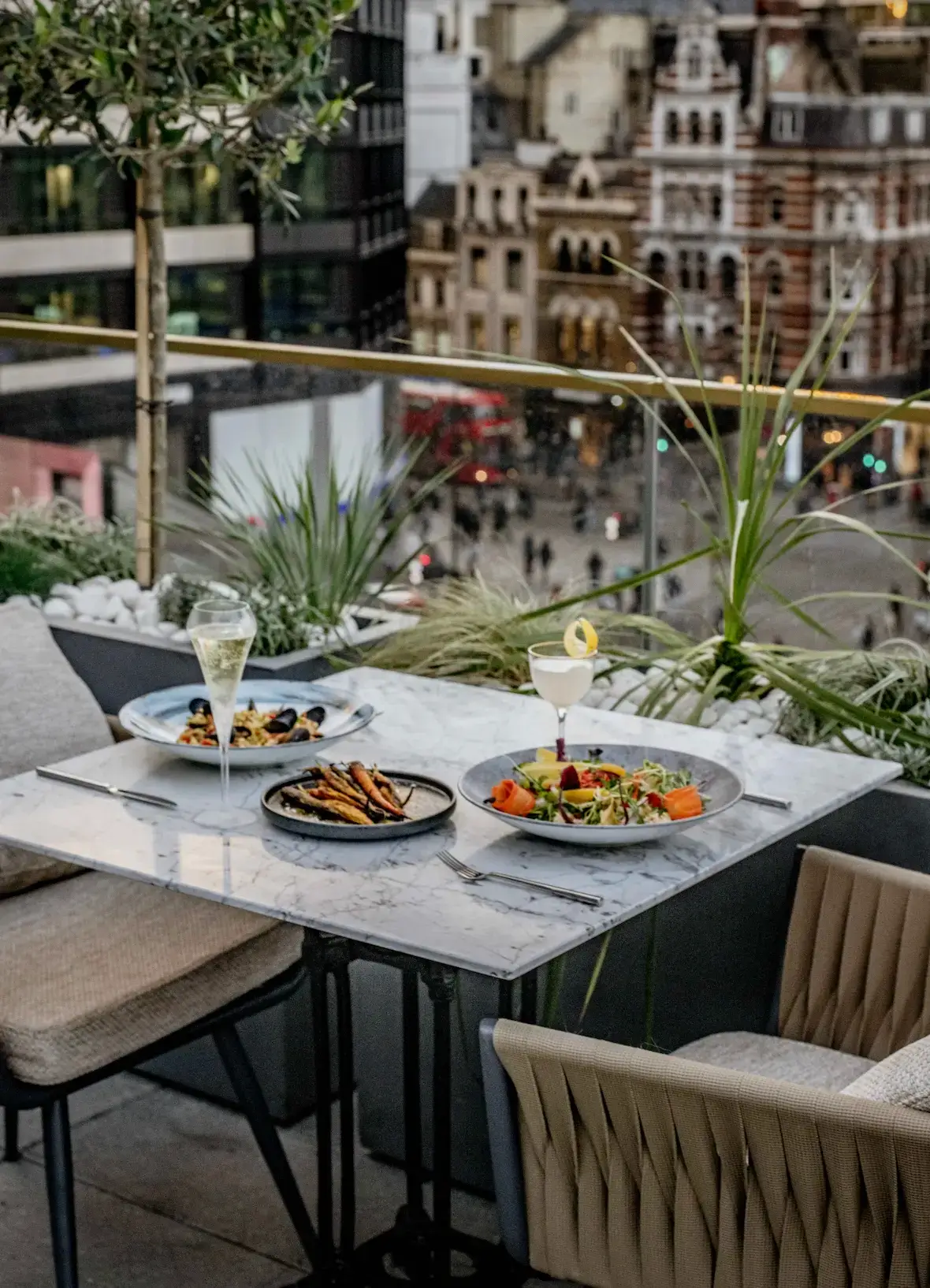 The brunch kicks off with unlimited pintxos – including the classic Spanish omelette with manchego and roquillio pepper, rich black truffle and wild mushroom croquettes, grilled aubergine topped with parmesan crème, and harissa and crispy lamb with chickpea and apricot, amongst many more.
No Spanish feast is complete without a Paella – choose from chicken, steak, veggie or seafood – whilst you sip on unlimited Sangria and traditional Spanish dancers and a live DJ keep the festivities going all day long.
Finally, a classic Basque cheesecake will round off your meal in style.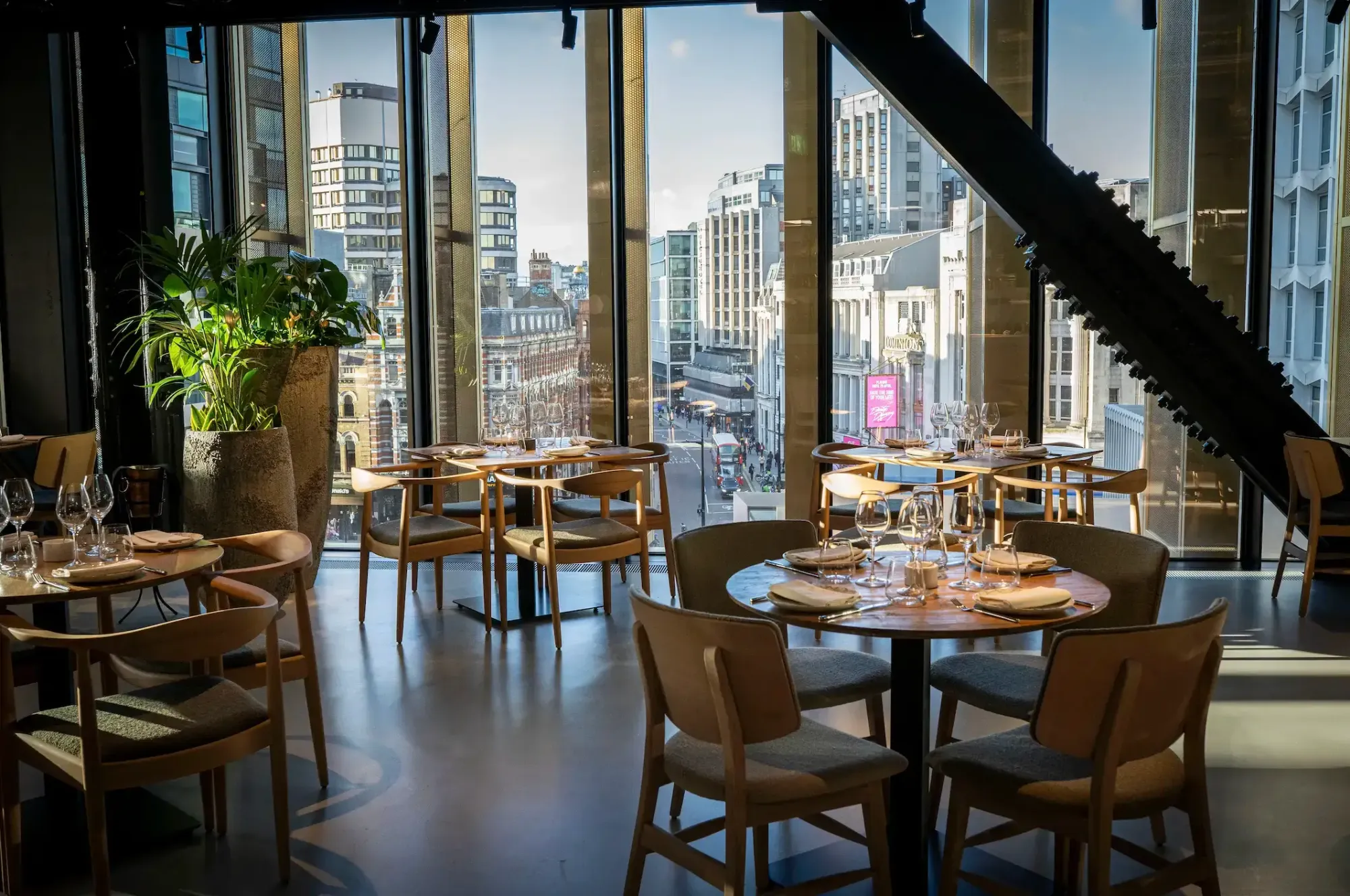 ---
How to get involved:
Click the button below to book for Bank Holiday Monday 28th August for just £39pp (40% off the usual price of £65pp)!
Put "Soft Launch" in the special requests box when you book.
---
Where to find them:
CAVO, The Outernet, London, WC2H 8LH
https://cavorestaurant.com/
Save up to 50% every meal out
Join 40,000+ subscribers and receive the best restaurant deals straight to your inbox 👇