CARRUBO & IN HORTO, Borough - 20% off food until the end of July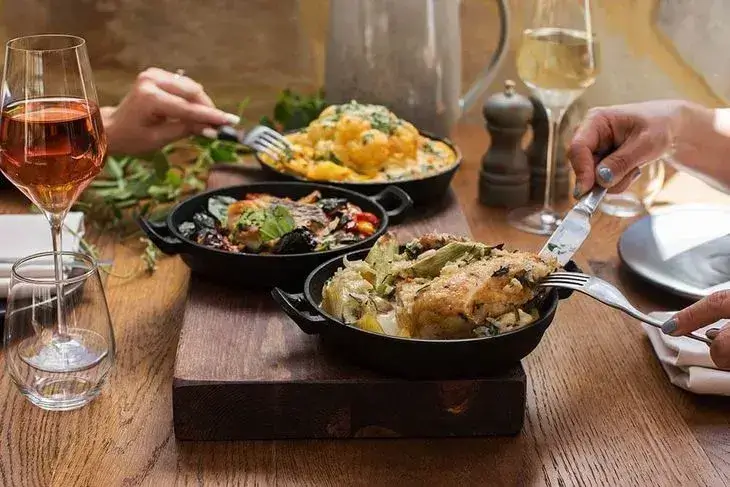 What's the deal: Carrubo and In Horto have opened side by side in Borough and are both offering 20% off food until the end of July.
Carrubo is a laid-back alfresco bar, featuring a large open courtyard. An ideal spot to while-away these sunny summer days, the bar serves tap wines, cocktails and draft beers as well as a spritz collection and non-alcoholic choices.
They'll be serving a crostini menu featuring a small range of crostinis such as chorizo with confit tomatoes and avocado with lime and chilli.
In Horto is more of a classic dining experience. The name translates to 'In Garden' in Latin, and the space has a much more rustic feel, featuring tasteful foliage, botanicals and a sizeable outdoor brick oven where all the restaurant's food will be cooked.
In Horto serve hearty, sizeable plates either to share or keep to yourself. Highlights include slow-cooked lamb shoulder with harissa vegetables and cod fillet with fire-roasted ratatouille, herb and preserved lemon salsa.
How to get involved:
Book either Carrubo or In Horto below. The 20% discount applies to food only at both locations and is available until the end of July.
Where to find them:
53b Southwark Street, SE1 1RU
https://carrubo.co.uk
https://inhorto.co.uk
Save up to 50% every meal out
Join 40,000+ subscribers and receive the best restaurant deals straight to your inbox 👇