9 Of The Best Vegan Restaurants In Central London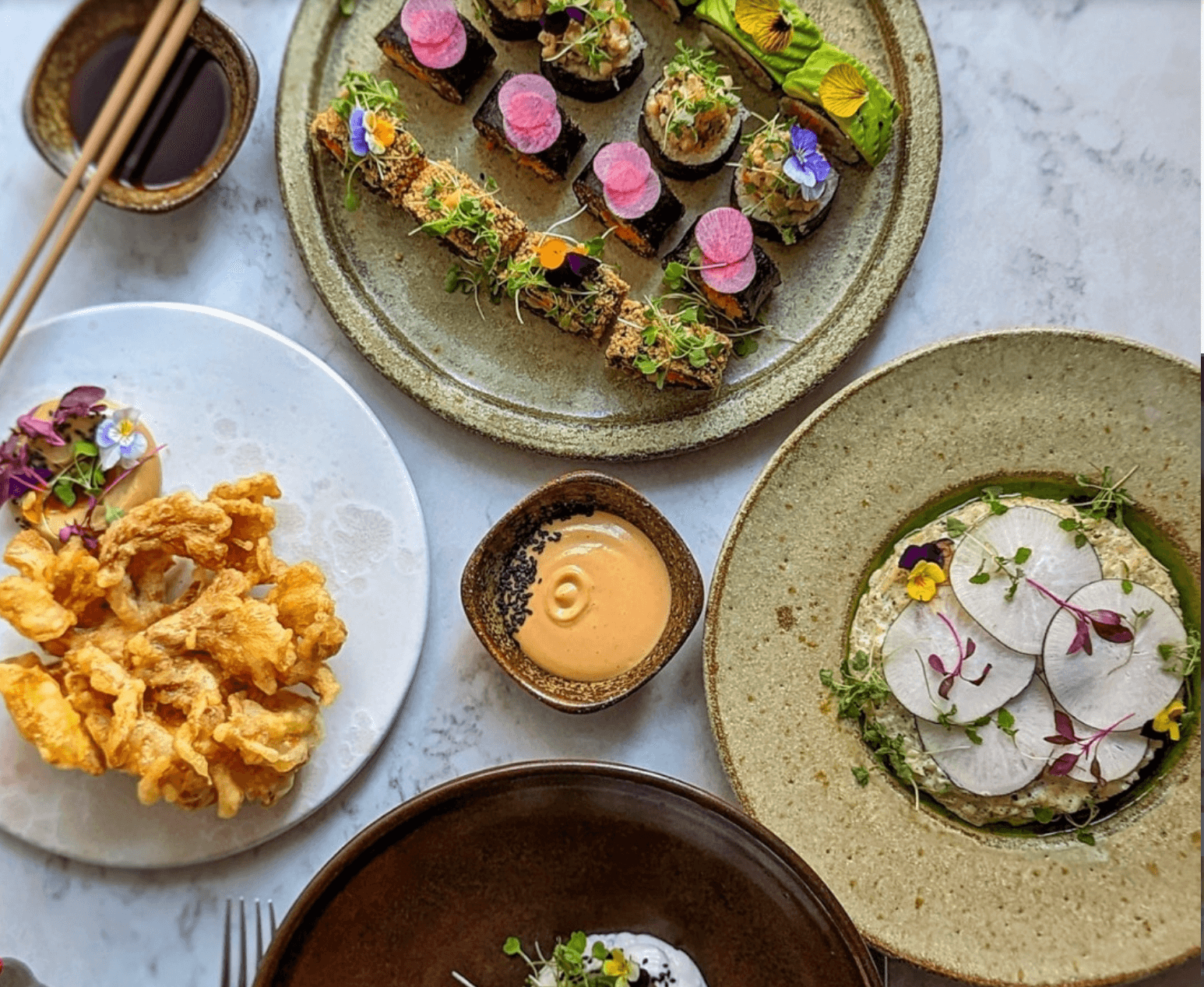 London is the world's most vegan-friendly city, with over 200 completely vegan restaurants in the capital.
Whether you're after fine dining to fast food, our pick of the best vegan restaurants has you covered. Enjoy!‌  
Best vegan restaurants in Central London
If you're looking for the best vegan restaurants in Central London, look no further. These places serve food that even non-vegans will love.
MILDRED'S - Soho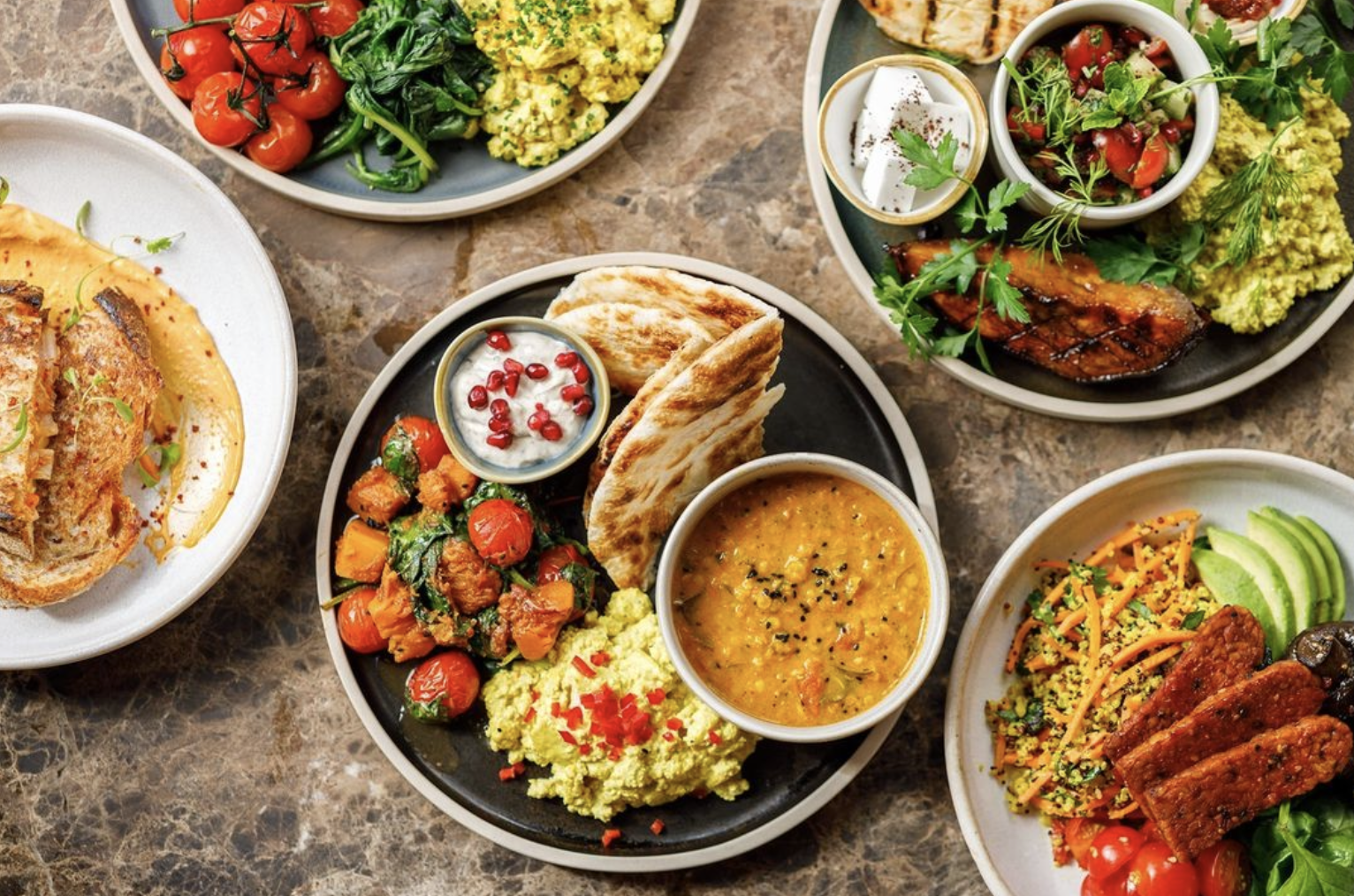 Tucked away in Soho, a little gem of a restaurant that combines global flavours and fresh ingredients to create an eclectic menu. Omnivores and vegetarians alike rave about Mildred's, not just for the food, but also because of its quirky decor and electric atmosphere. You'll love the mango and brie quesadillas with sour cream, avocado, and sweetcorn salsa to start.
If you like Japanese cuisine, try their gyoza dumplings with mirin and soy dipping sauce. What this place is most known for? Their vegetable burgers! Just ask around to see what we mean...
Where to find them: 45 Lexington Street, Soho, W1F 9AN‌‌
Book a table: Mildreds
CHAKRA - Kensington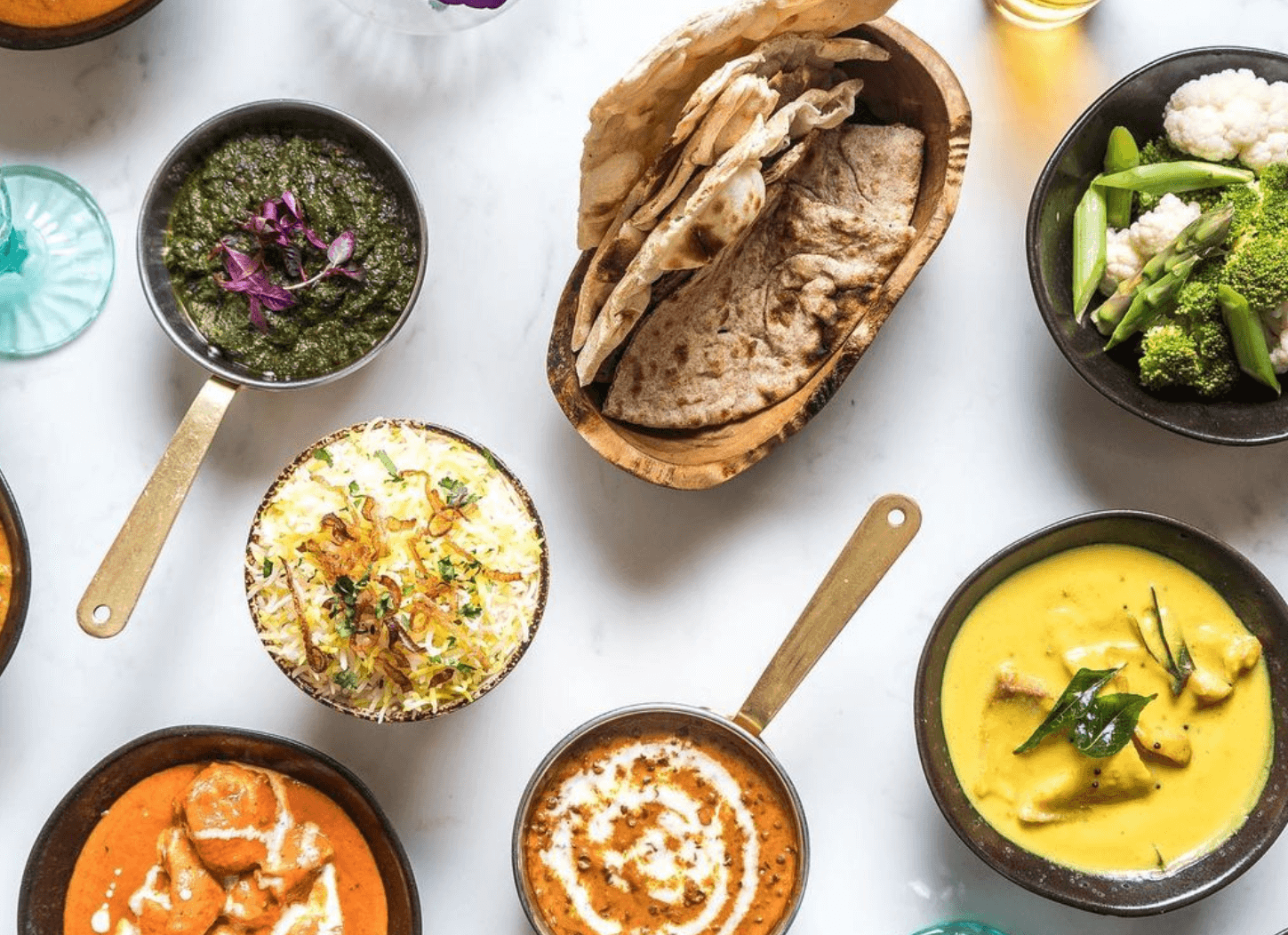 ‌This vegan restaurant will change the way you think about Indian food. Chef Harneet Baweja combines traditional Indian techniques with inventive ingredients, such as black truffles, kaffir lime leaves, coconut and avocado.
Prepare to see veggies in a new light with dishes like roasted aubergine with cumin and tomato purée, or crispy okra with dry mango powder.
Where to find them: 45 Lexington Street, Soho, W1F 9AN‌‌
Book a table: Chakra
HOLY CARROT - Knightsbridge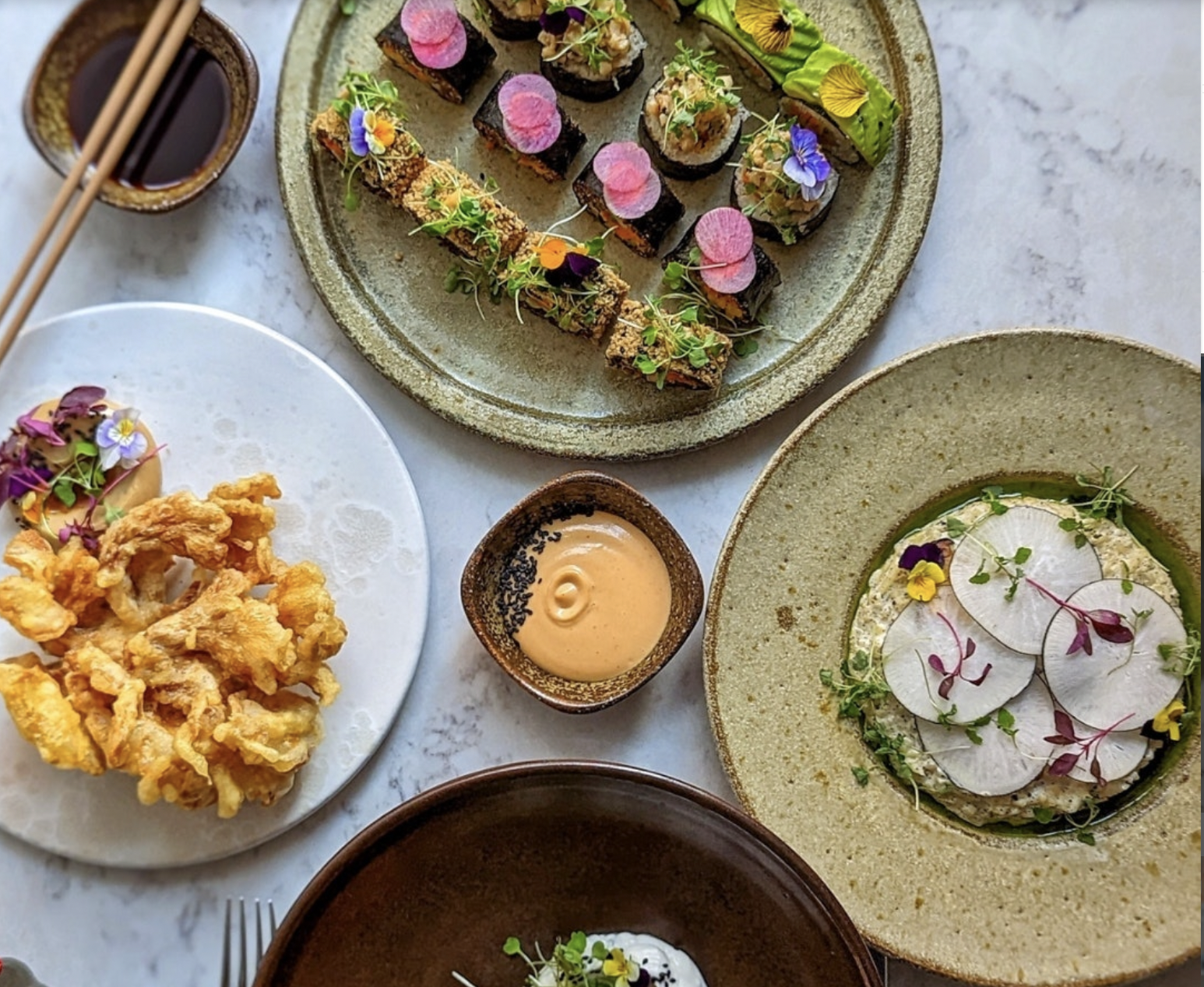 The Holy Carrot offers vegan food you didn't know you were craving. Whether it's deep-fried butternut squash chips or Cuban black beans and roasted brown rice, there's tons of international flair to the menu. If you're ordering for a large group, go for one of the Sharing Platters.
Where to find them: 2-4 Hans Crescent, Knightsbridge, SW1X 0H‌‌
Book a table: Holy Carrot
Save up to 50% every meal out
Subscribe now to get early access to all the best restaurant deals
ITADAKI ZEN - King's Cross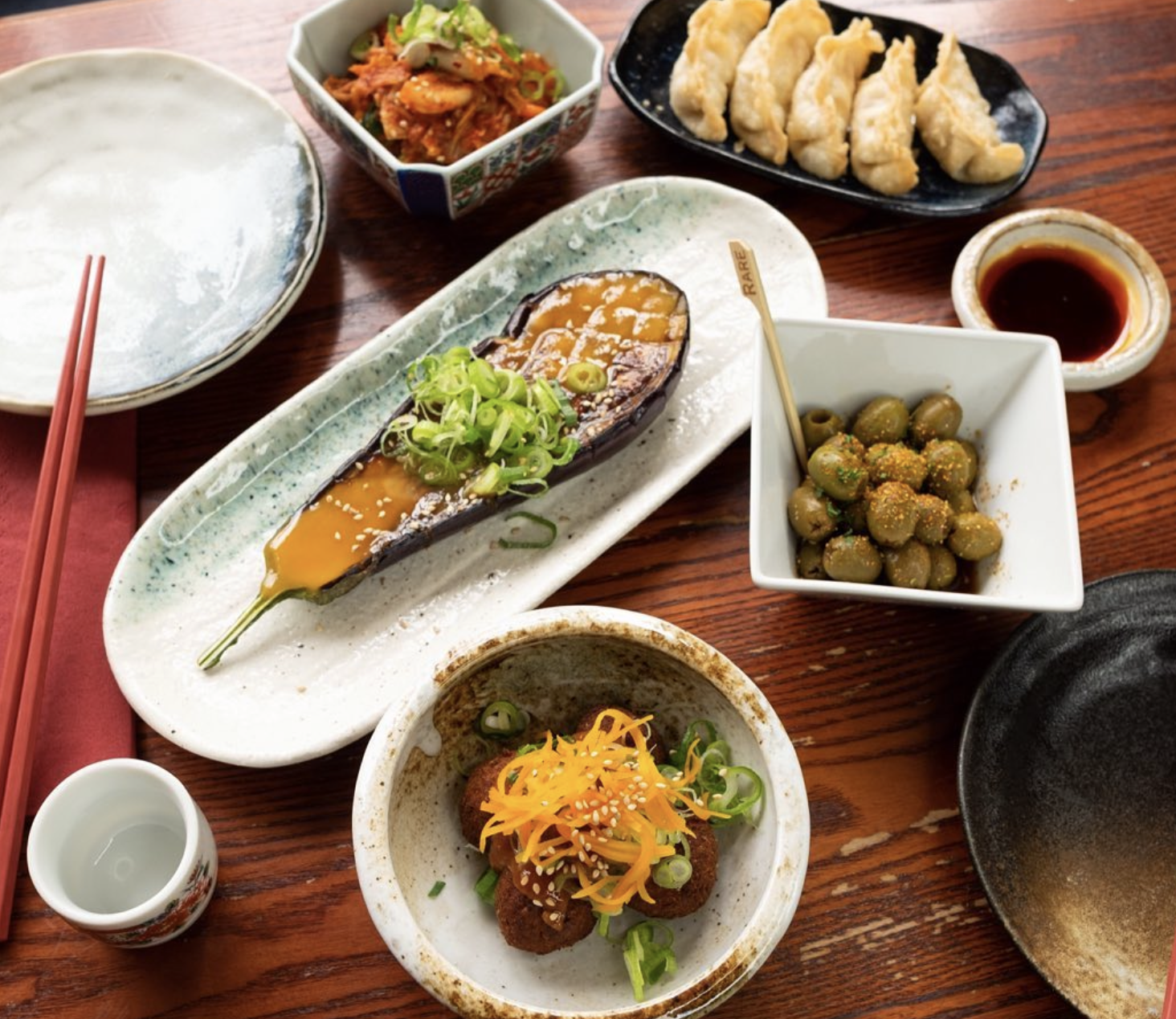 At Itadaki Zen, every dish is 100% vegan. Enjoy a healthy dining experience while savouring traditional Japanese specialities infused with the healing power of plants. The menu also includes decadent desserts and drinks—a great place to take a break and sit by the water fountain for some quiet time.
Where to find them: 139 King's Cross Road, WC1X 9BJ‌‌
Book a table: Itadaki Zen
WULF & LAMB - Chelsea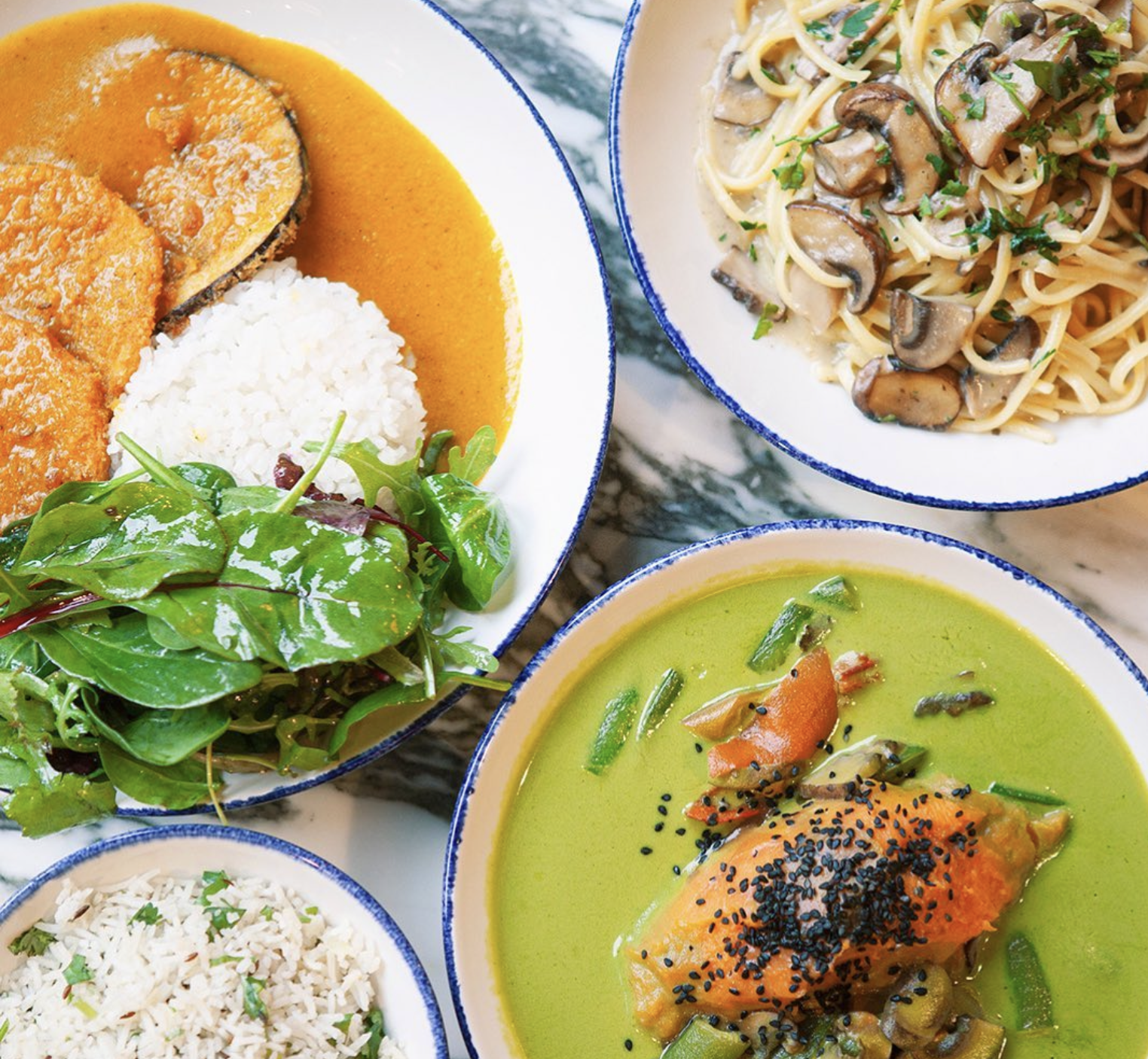 Wulf & Lamb is a vegan eatery that transforms classic 'meaty' dishes into plant-based versions that inspire your taste buds and makes you question your loyalty to meat.
Enjoy a lasagne made with layers of zucchini noodles, brown lentils and seitan, or opt for the seitan ragu spaghetti. If you're craving burgers and fries, try the cashew-milk cheeseburger.
Where to find them: 243 Pavilion Rd, Chelsea, SW1X 0BP
Book a table: Wulf & Lamb
VANTRA - Soho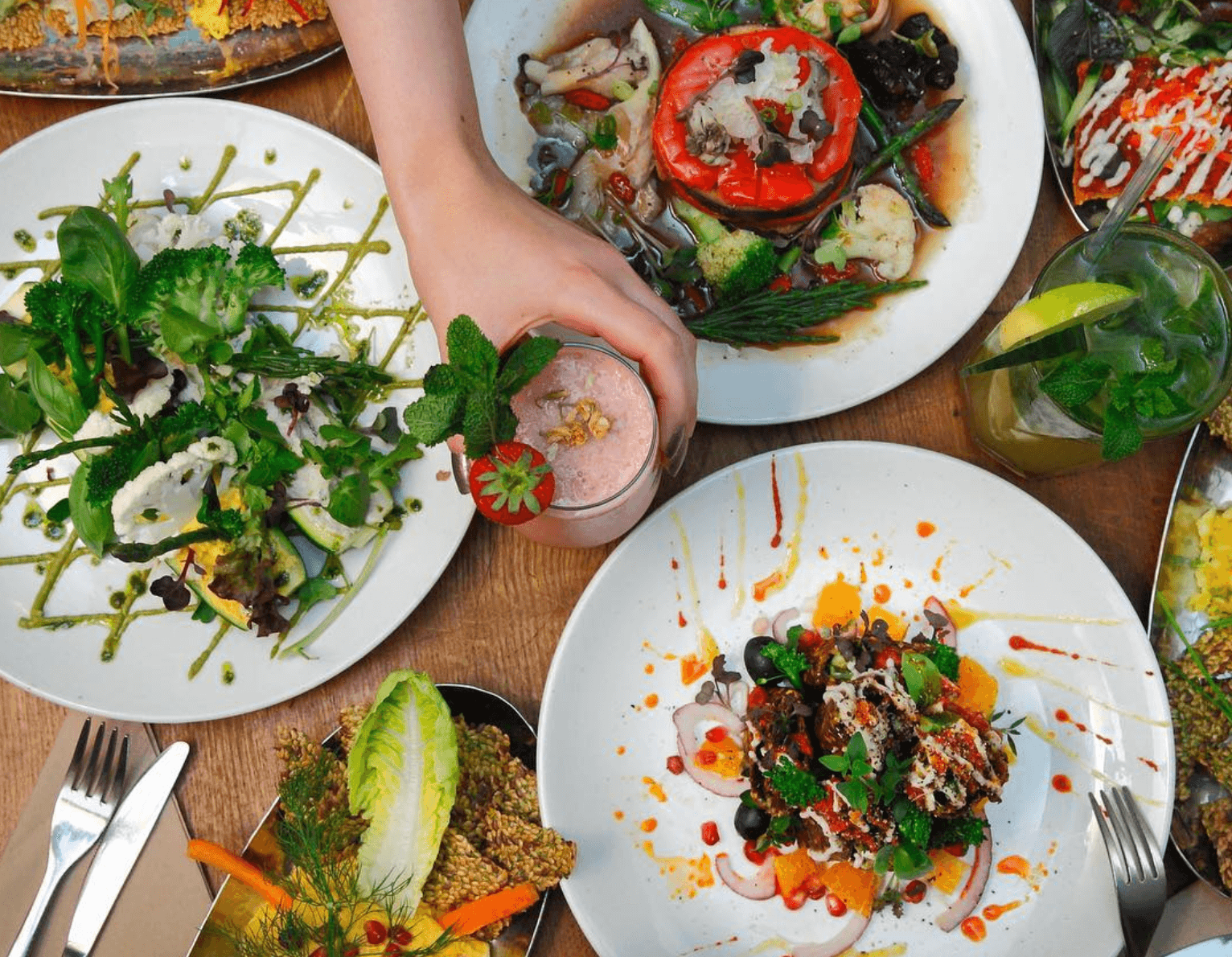 At Vantra, you'll find food that's as delicious as it is good for you. Their principle: use the freshest ingredients possible; cook them as little as possible, and keep their nutritious goodness intact.
Expect healthy, heartwarming dishes, like their Malaysian Yellow Rice, sweet potato and courgette steamed in bamboo, or their delicious chickpea curry.
Where to find them: 5 Wardour Street, W1D 6PB
Book a table: Vantra
Save up to 50% every meal out
Subscribe now to get early access to all the best restaurant deals
PLANTS BY DE - Mayfair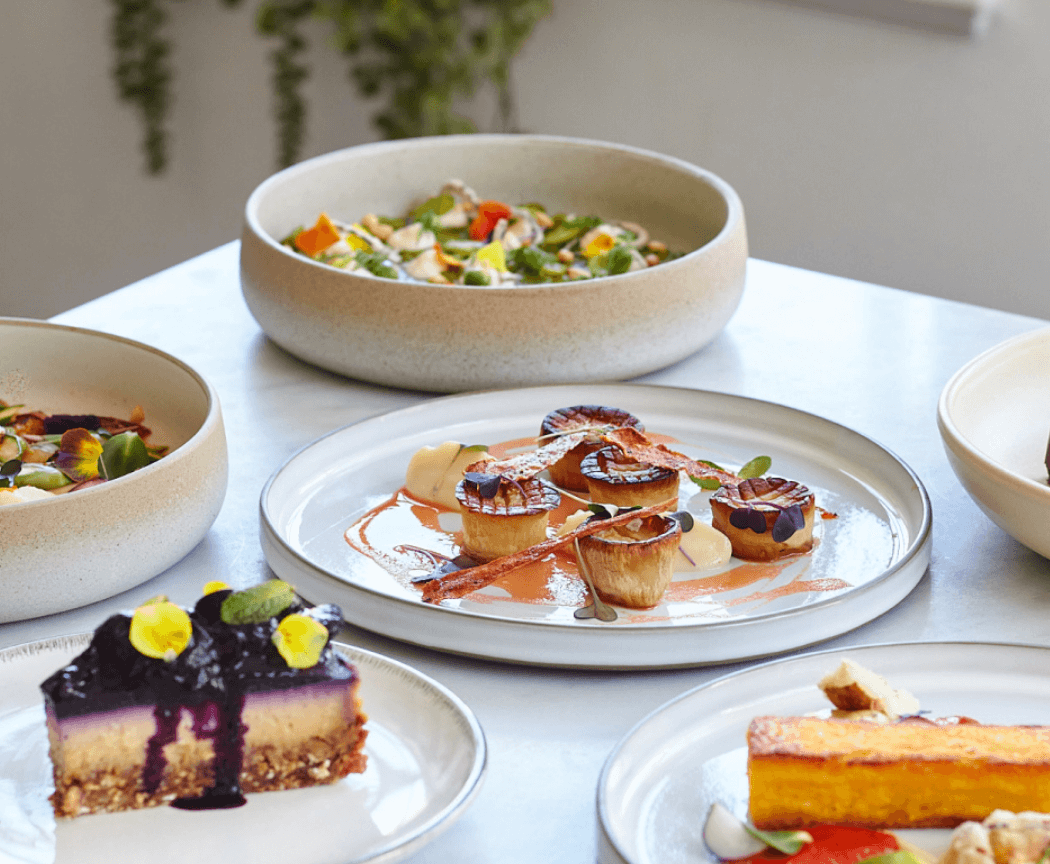 You've probably seen the mouth-watering photos of their mac and cheese stacks on Instagram. But what you may not know is that Plants by de is run by Ella Mills—better known as Deliciously Ella.
Her plant-based eatery offers a range of epic dishes, but the star of the show is the cashew and miso mac and cheese - it will change your life.
Where to find them: 8-20 Weighhouse Street, Mayfair, W1K 5LU
Book a table: Plants by de
NAMASTE HOLBORN - Holborn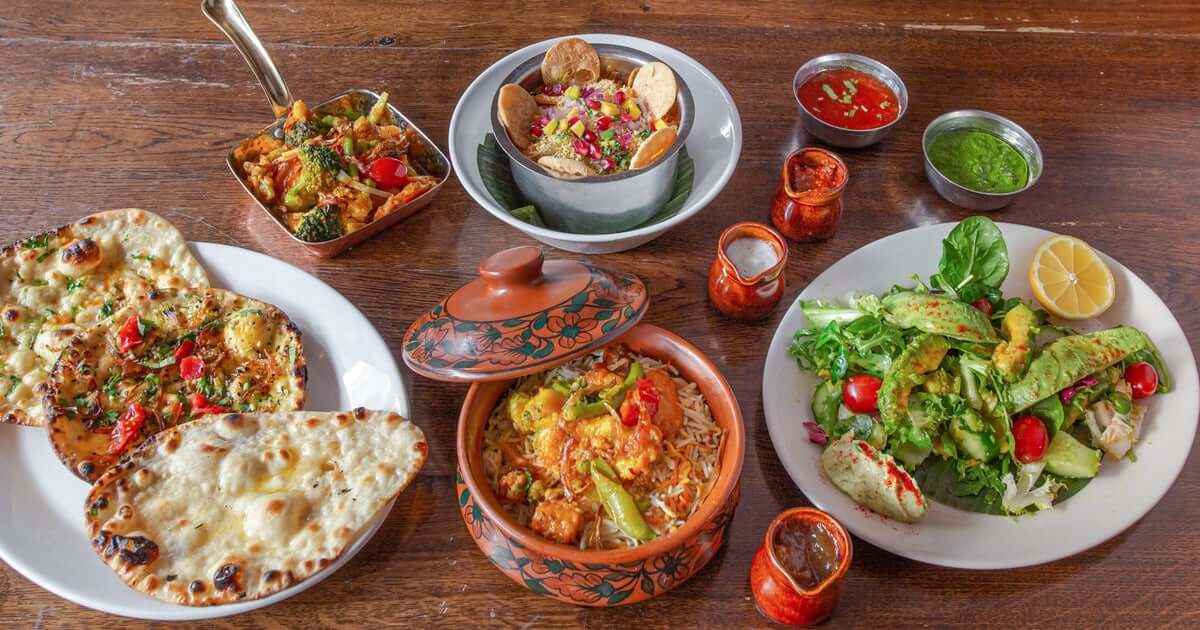 Need a little spice in your life? If you're a vegan who loves Indian cuisine, Namaste Holborn is the place for you. With great food that's also vegan and gluten-free, as well as tasty snacks like samosas and pakoras, this London Indian restaurant is sure to impress you.
We highly recommend trying the keema patties —they're incredible! Pick up some coconut ice cream on your way out too!
Where to find them: 33 Boswell Street, Holborn, WC1N 3BP
Book a table: Namaste Holborn
VETOMEATO - Holborn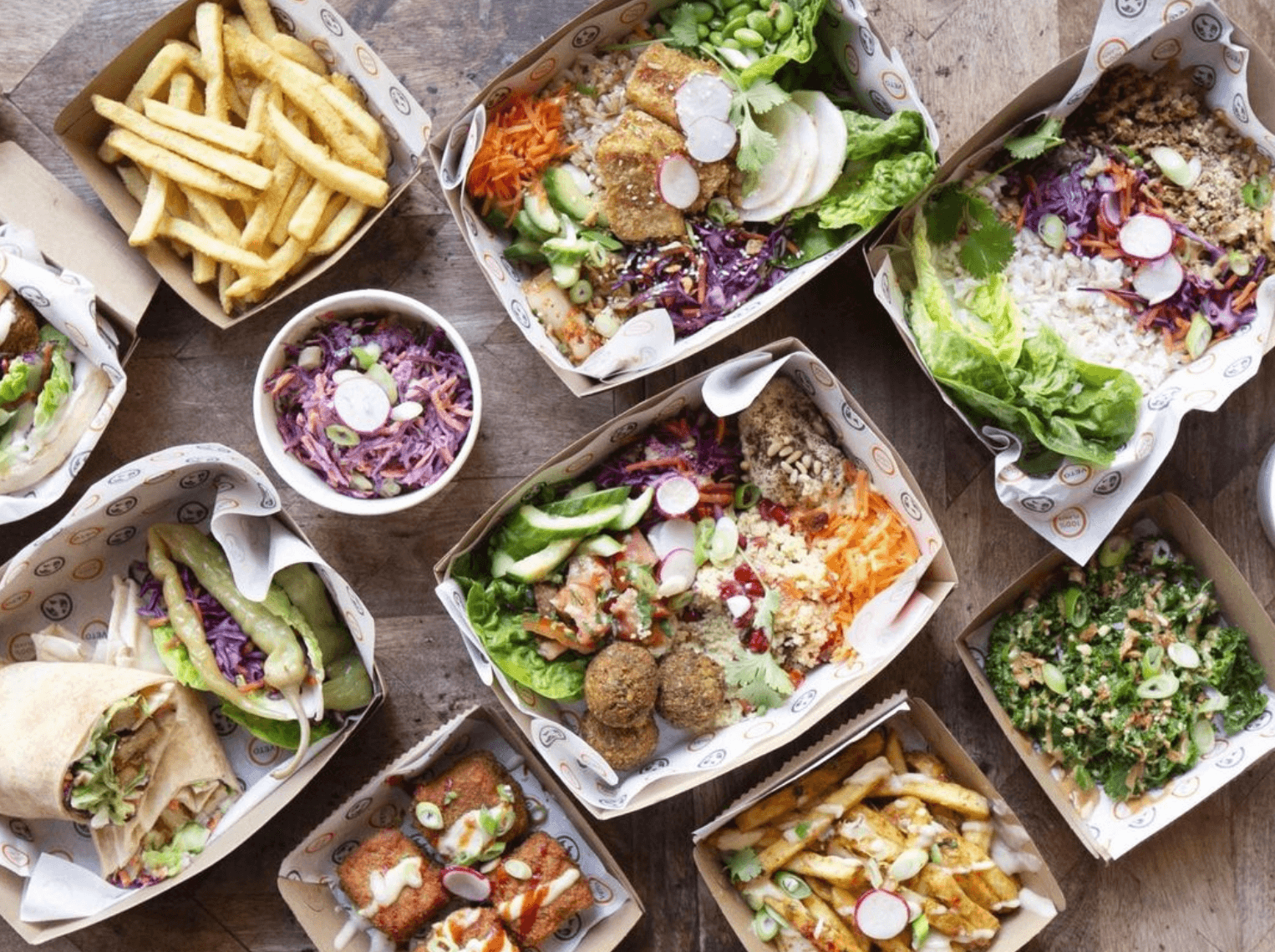 At Vetomeato, you can't go wrong. Whether you're craving Thai curry, burgers or fries, their menu is full of delicious choices. If you opt for comfort food like us, the burger can't be beaten.
We're obsessed with the Veto Rebl Burger, a quarter-pound meat-free patty slathered in vegan cheese, bacon, mayo and topped with pickles and onion. Order a side of kimchi fries for the extra kick your meal needs!
Where to find them: The Old Crown, 33 New Oxford St, WC1A 1BH
Book a table: Vetomeato
Save up to 50% every meal out
Join 40,000+ subscribers and receive the best restaurant deals straight to your inbox 👇