BASE FACE PIZZA, Barnes - 50% off pizza from 17th-29th January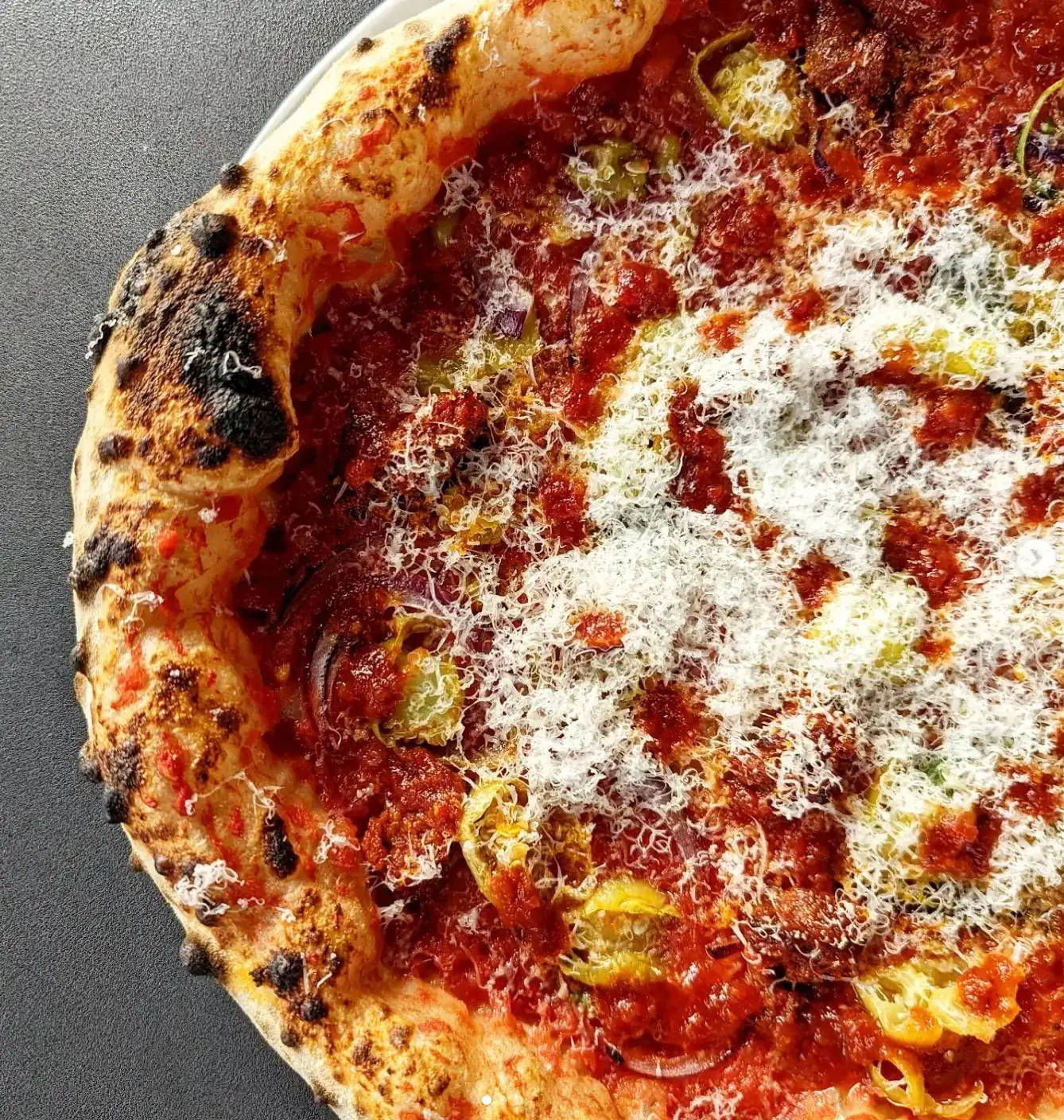 What's the deal: Get 50% off pizza during the Base Face Barnes soft launch, running from Tuesday 17th - Sunday 29th January.
Base Face Pizza is a small independent pizzeria serving Neapolitan-style pizzas in West London. This new Barnes opening will be their second pizzeria, following the opening of their Hammersmith restaurant in 2021.
They're dedicated to the use of 'slow dough' - dough that is fermented for a minimum of 48 hours and uses healthy grains to ensure each pizza that leaves the kitchen is light and digestible.
Each pizza is topped with carefully selected ingredients from some of London's best producers. Here are some of the highlights from their menu:
Truffle Shuffle - truffle crema base, roast mushroom, mozzarella, olive oil (V/VE)
Sausage + Chilli - Cobble Lane nduja, house jalapeno jam, red onions, British parmesan, tomato, basil  
Capriciossa - ham, mushroom, olive, artichoke, mozzarella, tomato, basil
British Blues - Colston Bassett stilton, mozzarella, walnuts, honey (V)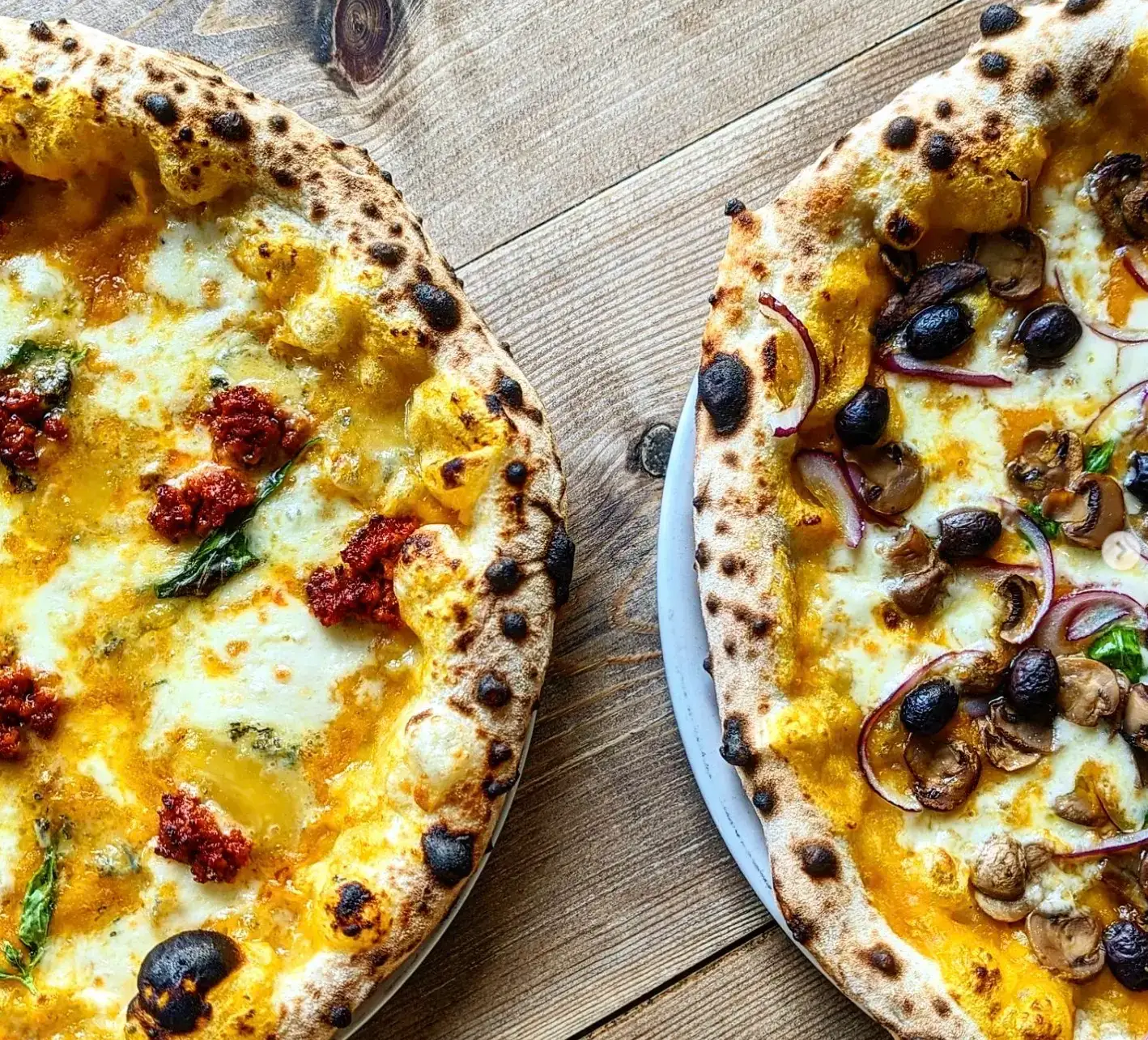 ---
How to get involved:
Head to the Base Face Pizza website below to book your table.
The 50% off pizza deal is running at their new Barnes location only, from 17th-29th January for pre-booked tables.
Where to find them:
35a Barnes High Street, SW13 9LP
Save up to 50% every meal out
Join 40,000+ subscribers and receive the best restaurant deals straight to your inbox 👇