YARD SALE PIZZA, Leytonstone - 50% off pizza from Monday 15th - Wednesday 17th May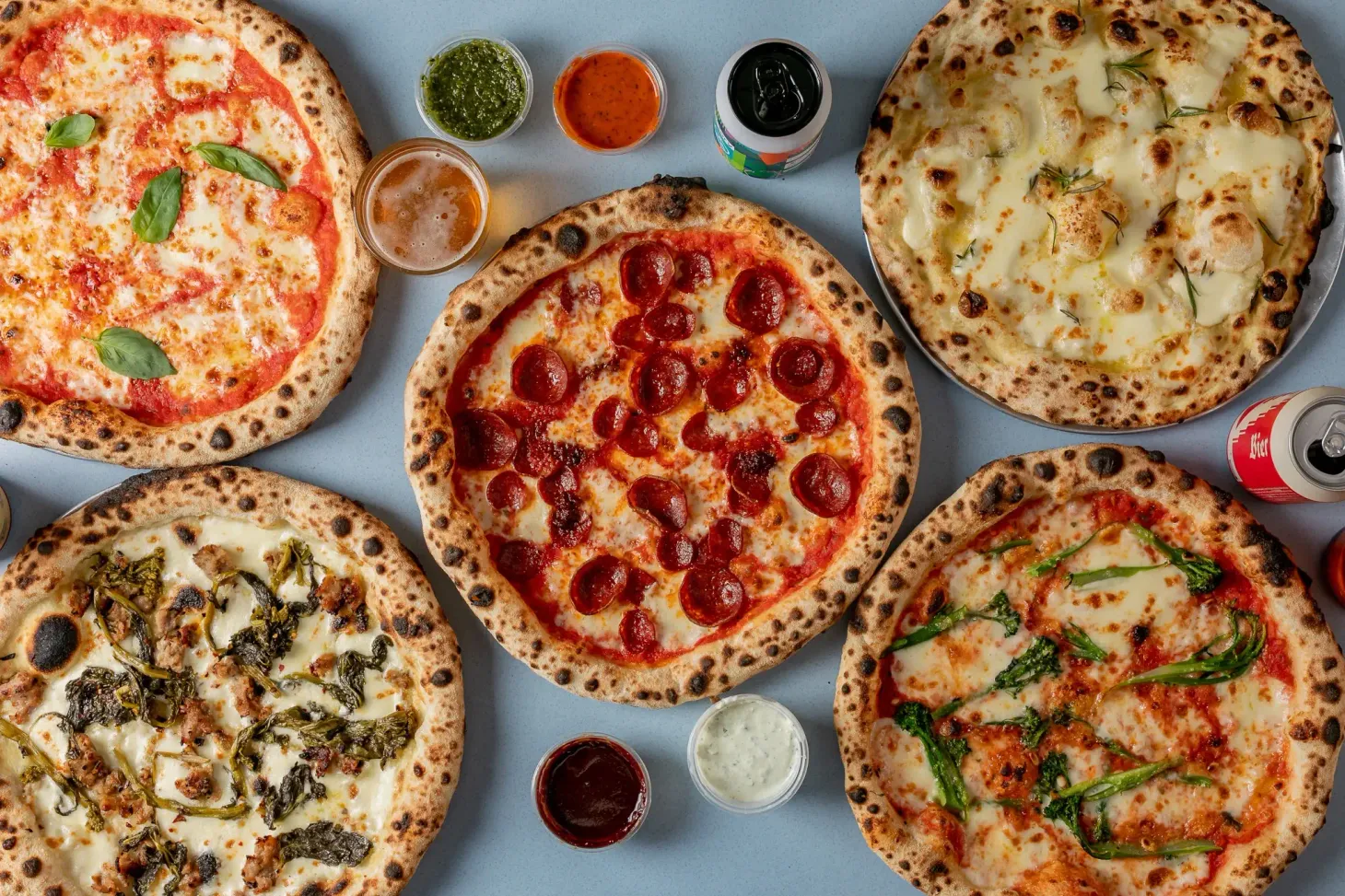 What's the deal: Yard Sale Pizza in Leytonstone is turning five, and to celebrate they're offering 50% off pizza for collection and dine-in from Monday 15th - Wednesday 17th May!
---
Yard Sale Pizza is an award-winning neighbourhood pizza joint with 10 restaurants across London.
They were voted London's Favourite Pizza in Time Out's inaugural Clash of the Slices in 2022 and were awarded Best Value Eats in the Observer Food Monthly Awards last year.
All their pizza is freshly handmade on-site and is the perfect combo of giant NYC-style pizza mixed with fluffy Neapolitan-style.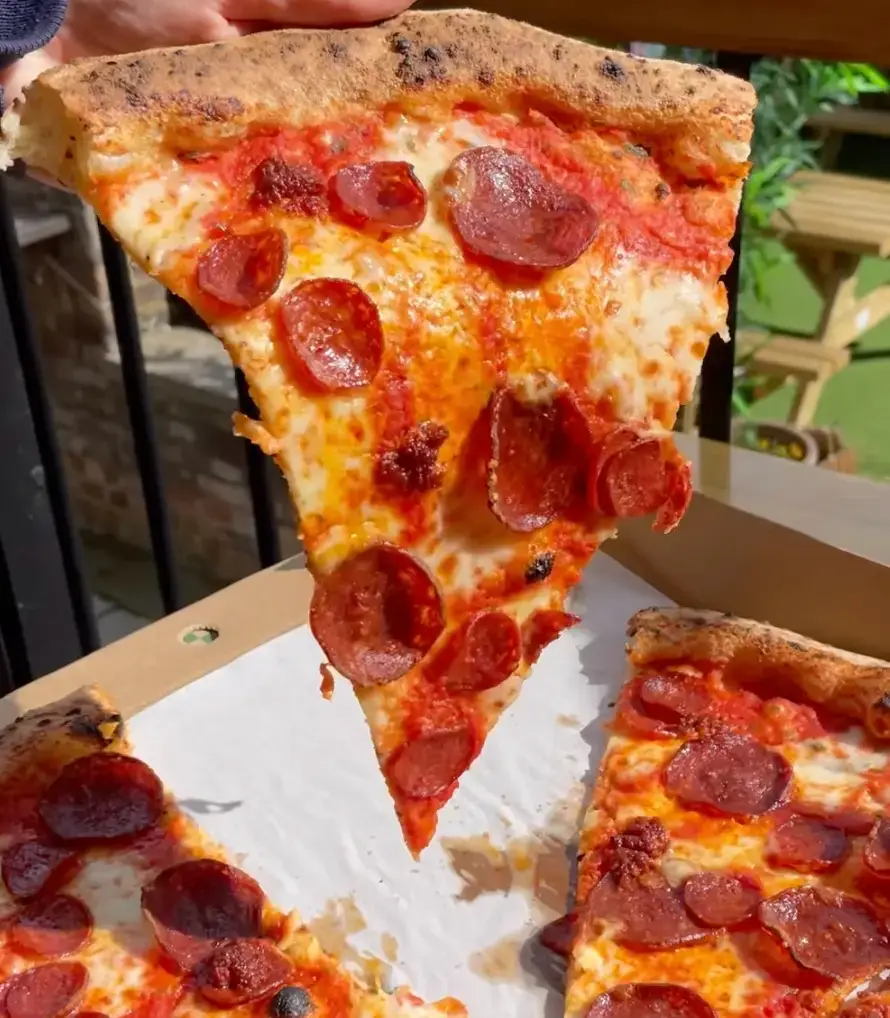 Here are some of the highlights from their menu:
Holy Pepperoni - Regular pepperoni, smokey gyula pepperoni & nduja
TSB - Tender stem broccoli, parmesan, pine nuts, garlic & olive oil
Guindillas In The Mist - Guindilla chillies, red onion, garlic oil & parmesan
Mr Lava Lava - Mushrooms, peppers, olives, guindilla chillies & chilli flakes
New Porker - Sicilian sausage, guindilla chillies, garlic oil, oregano & basil
All their pizzas come with our slow-cooked tomato sauce and Fior di Latte mozzarella, unless otherwise stated. Their dough is vegan, and they have vegan cheese and gluten-free bases also available.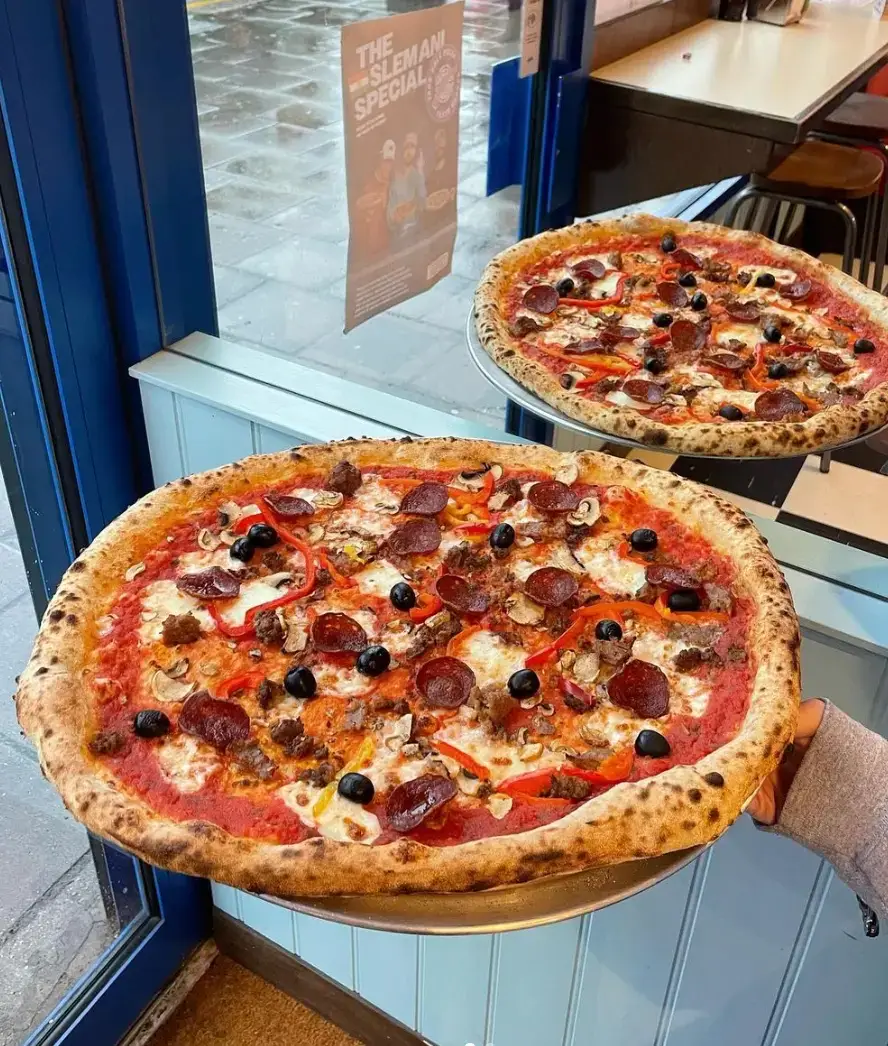 ---
How to get involved:
The offer is for 50% off pizza for collection and dine-in at Yard Sale Pizza in Leytonstone from Monday 15th - Wednesday 17th May.
Dine-in customers will automatically receive the discount when they pay, and both the indoor and outdoor dine-in space will be first come, first served.
Customers who opt for collection will need to sign up to Yard Sale Pizza's mailing list to receive a discount code to qualify for the offer. You can sign up here.
The discount code will be released via their mailing list at 5pm each day, with a limited amount available.
---
Where to find them:
622 High Road Leytonstone, London, E11 3DA
https://yardsalepizza.com/
Save up to 50% every meal out
Join 40,000+ subscribers and receive the best restaurant deals straight to your inbox 👇