TRADE, ISLINGTON - 50% off food until Sunday 25 July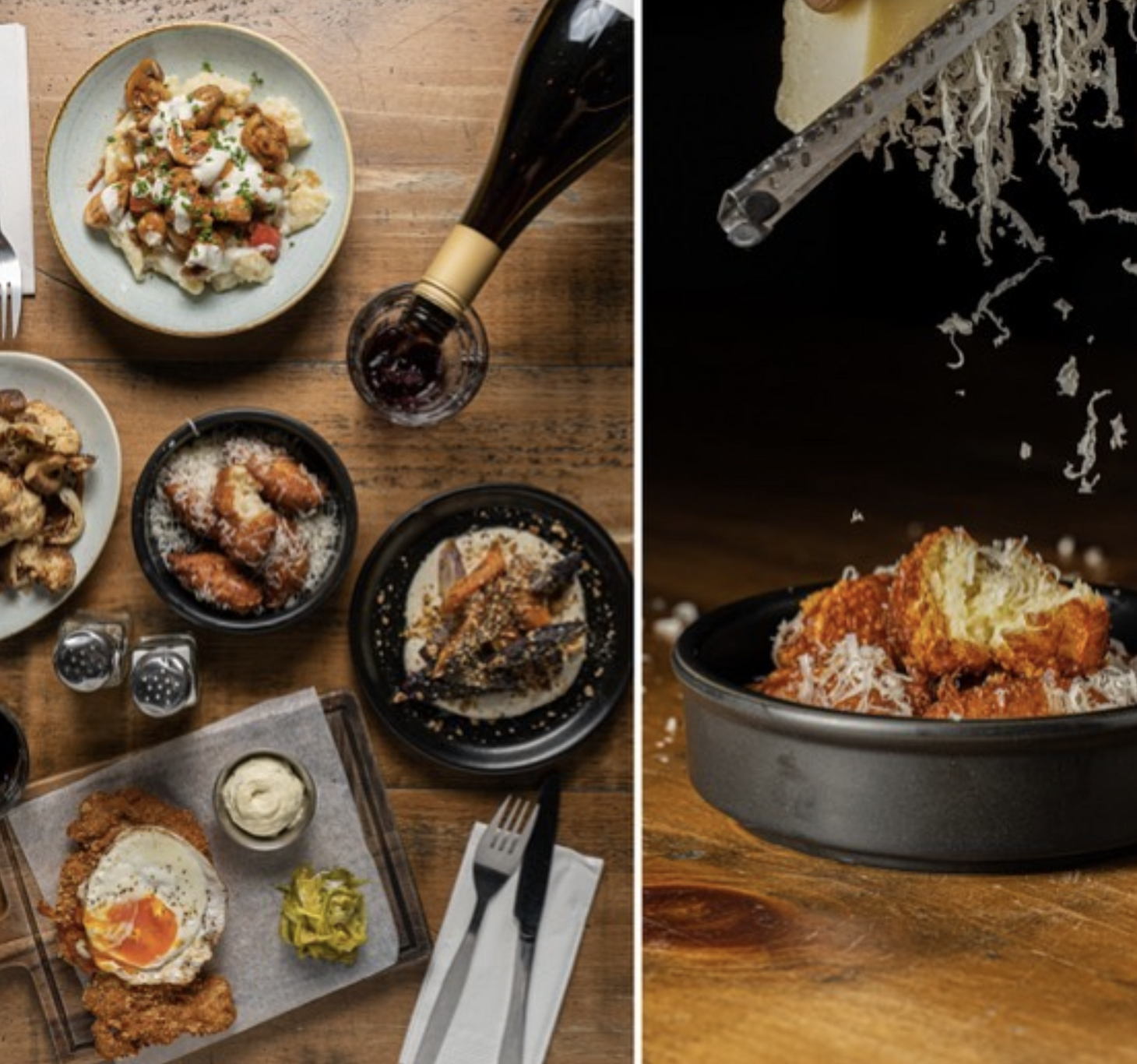 Trade is launching a new menu, and to celebrate is doing soft launch prices on their exciting dishes!
From Smoked Celeriac with Wild Garlic Capers and Oat Beurre Blanc to indulgent Cherry & Custard sandos, the menu is playful, unique and made up of seasonal and eclectic, globally inspired small plates. The food sits alongside a deliciously innovative cocktail list (created by Head Bartender Caroline-Astrid Mathon, ex The Ned).
Plates on the Dinner menu include:
Cornish Squid & Pink Fir Potato Salad, Olive, Capers
Smoked Celeriac, Oat Beurre Blanc, Wild Garlic Capers, Swiss Chard
Shredded Confit Duck, Watermelon, Sugar Snaps
Chicken Thigh Schnitzel, Fried Egg, Garlic Butter Mayo, Pickles
Broken Merguez, Pickled Red Onion, Potato Flatbread, Tzatziki
Those with a sweet tooth can indulge in one of Trade's decadent desserts, including:
Chocolate Crema, Miso Caramel & Praline
Cherry & Custard Sando
Single Origin Espresso & Milk Ice Cream
The evening cocktail menu has been created by Head Bartender Caroline-Astrid Mathon, who was previously at The Ned. The list features seven unique serves, with many including tea and coffee infusions, making them perfect for post work drinks or a late night tipple:
Cacao Negroni (Beefeater 24, Cacao Nib Infused Campari, Red Vermouth, Absinthe)
Earl Grey Collins (Earl Grey, Beefeater 24, Lemon, Soda)
Truffle Martini (Truffle Washed Gin, Vermouth)
Trade Espresso Martini (Single Origin San Fermin Espresso, Mr. Black Vodka)
Trade Essex Road is open seven days a week: Sunday – Monday from 8.00am – 5.30pm and Tuesday – Saturday from 8.00am – 10.00pm
330 ESSEX ROAD
LONDON
N1 3PB
Save up to 50% every time you eat out
Subscribe now to get early access to all the best restaurant deals