OKLAVA BAKERY + WINE, FITZROVIA - 50% off food from 15th - 17th January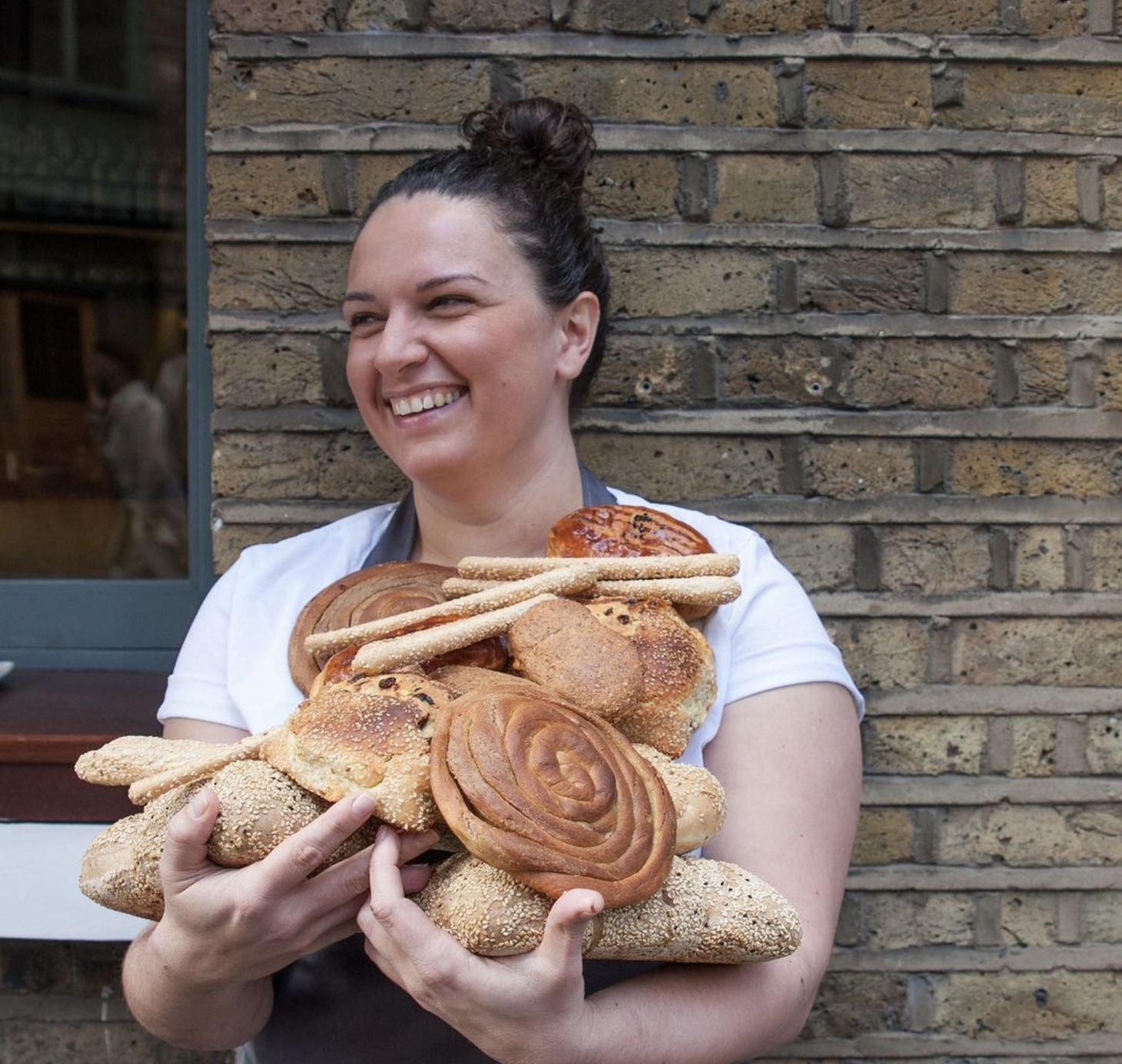 Free coffee and pastry for the first 100 people to walk through the door on opening day, Wednesday 15 January
Book by emailing [email protected]
This January Oklava Bakery + Wine, the new concept from Selin Kiazim and Laura Christie will open in Fitzrovia on the site of the pair's former restaurant Kyseri.
All-new Oklava Bakery + Wine borrows popular elements from Kyseri, the original Oklava in Shoreditch and Oklava at Arcade. Selin will also be bringing new dishes and unique styles of baking to the forefront. Born of Selin's passion for Turkish baking, featuring recipes passed down from her grandmother, the all-day bakery will also serve a daily changing pasta including their much-loved Manti (Turkish pasta) such as Beef & Sour Cherry, and Pide specials including the Black Sea Cheese & Butter Pide from Arcade.
Oklava Bakery + Wine will be open all day, serving lunch and dinner, and, for the first time, breakfast and Saturday brunch, alongside a vast array of baked goods, influenced by Selin's Turkish heritage. Examples include Baharat Spiced Bread, a recipe handed down from Selin's Grandmother, Simit  –  a circular bagel shaped bread topped with sesame seeds; a changing Daily Börek – a baked filled pastry made with thin flaky dough; Poğaça  –  a brioche type bun; Tahinli  –  a thin pastry with tahini and sugar and Pilavuna  – a pastry with cheese, mint and sultanas.
The new breakfast offering will be available during the week from 8am, including the day's Bread Selection with Medjool Date Butter; Smoked Bacon or Hellim & Medjool Date Butter Toastie; Bazlama, Sheep's Milk Feta, Salted Butter, Mulberry Molasses & Thyme. A Turkish Breakfast will be available during the week and an extended version will be available for brunch on Saturdays between 10am-3pm, which will include Baked Goods, Menemen, Fried Eggs and Pastirma, Cucumber, Tomato, Olives, Honey-Kaymak, Preserves, Medjool Date Butter, Muhammara & Seasonal Fruits. Other brunch dishes will include Whipped Feta on Toast, Poached Fruits & Rosemary Brown Butter; Menemen – Scrambled Eggs with Peppers, Tomatoes & Chilli and Potatoes, Broken Eggs & House-Cured Pastirma.
Honestly? We just wanted it ALL.
Opening hours:
Breakfast - Tuesday - Friday - 8am – 11.30am
Lunch - Tuesday - Friday - 12pm – 3pm
Dinner - Tuesday - Saturday - 5.30pm – 10pm
Bakery + Wine Bar – All day
Brunch (Saturday) - 10am - 3pm
Oklava Bakery + Wine
64 Grafton Way
Fitzrovia
London
W1T 5DP
Tel: 020 7383 3717
Website: www.oklava.co.uk
Save up to 50% every time you eat out
Subscribe now to get early access to all the best restaurant deals