KING'S HOUSE, Chelsea - 2 courses for £15 until 28th February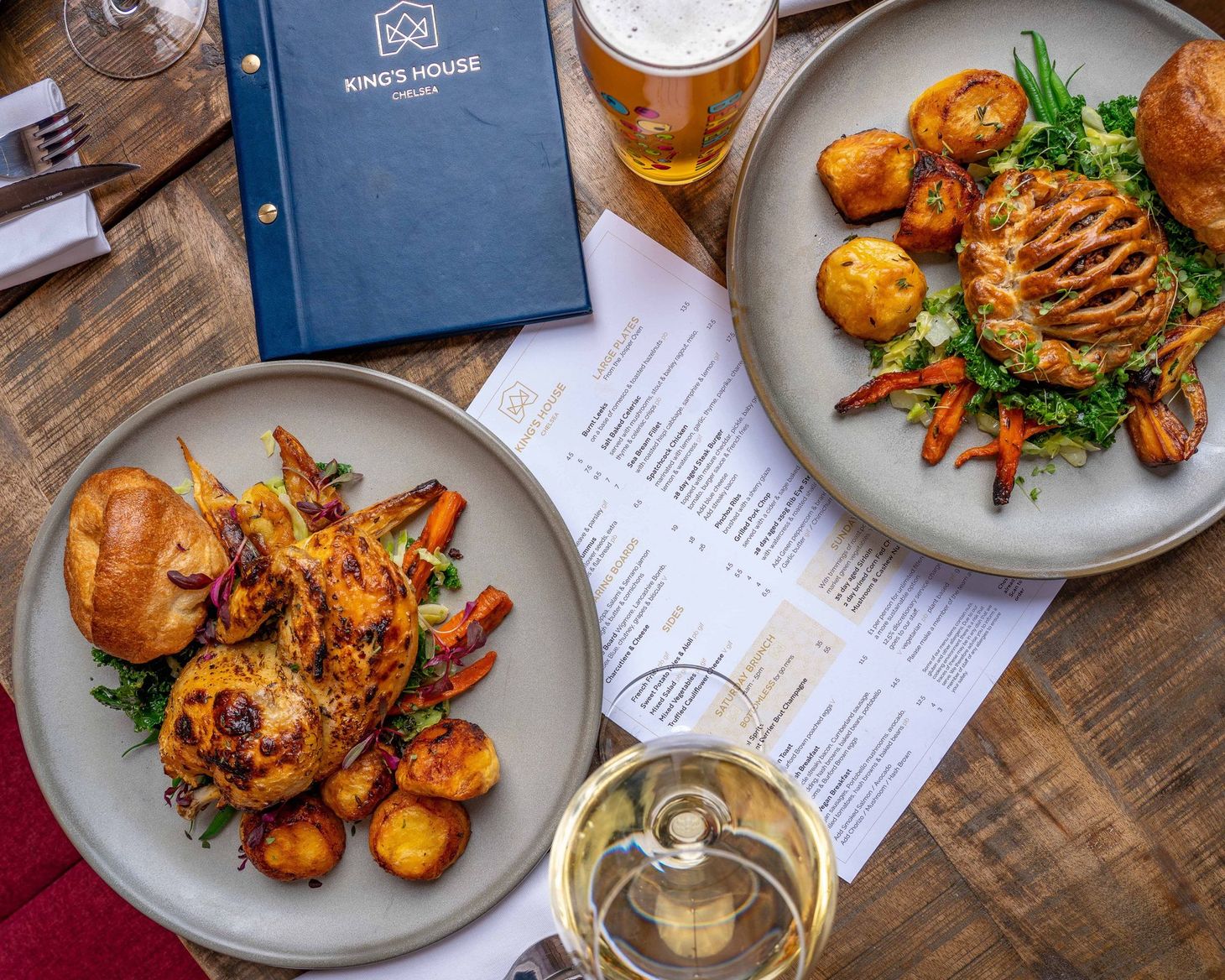 What's the deal: To celebrate the launch of their new menu, King's House are offering 1 small plate & 1 large plate for just £15 until 28th February.
King's House is a pub, restaurant & bar that boasts a vast outdoor space and a prime position on the King's Road in Chelsea.  
This versatile venue consists of a light and airy ground floor bar, a decadent lounge-style bar on the first floor and a gorgeous garden oasis to the rear.
The new menu features a bold blend of British and Basque flavours. The small plates are perfect for sharing and include glazed chorizo cooked in cider, patatas bravas with aioli and gambas pil pil with garlic & chilli.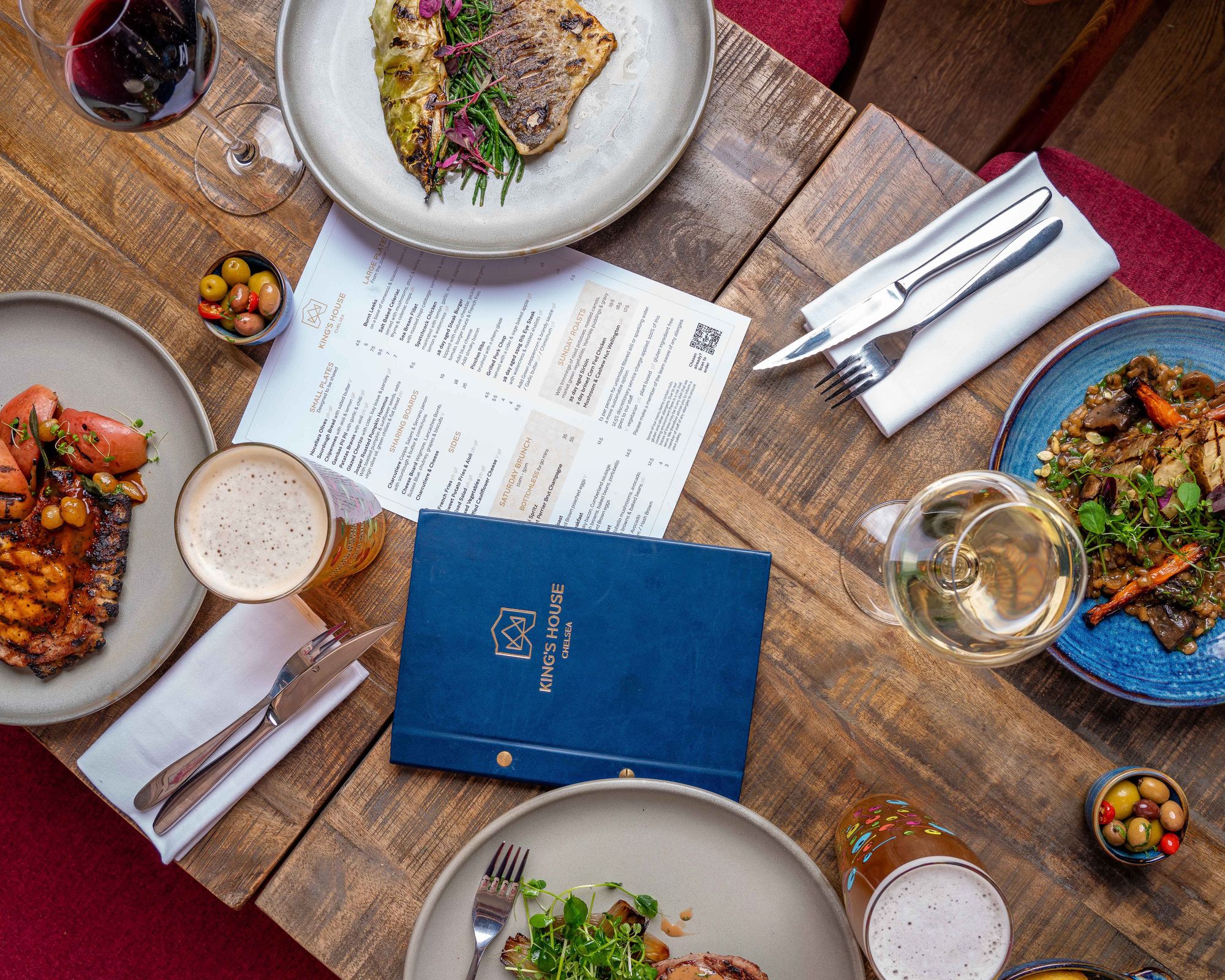 The large plates are all cooked over charcoal in their Josper Oven - a hybrid grill and oven that gives the dishes their unique flavour.
Larger plates include burnt leeks on a base of romesco & toasted hazelnuts; spatchcock chicken marinated with lemon, garlic, herbs and spices; sea bream fillet with roasted hispi cabbage; and grilled pork chop served with a cider & sage baked apple.
The £15 deal even includes Sunday Roasts! Choose from a roast sirloin, chicken or a mushroom & cashew nut wellington, all served with roast potatoes, roasted carrots, market green vegetables, Yorkshire puddings & gravy.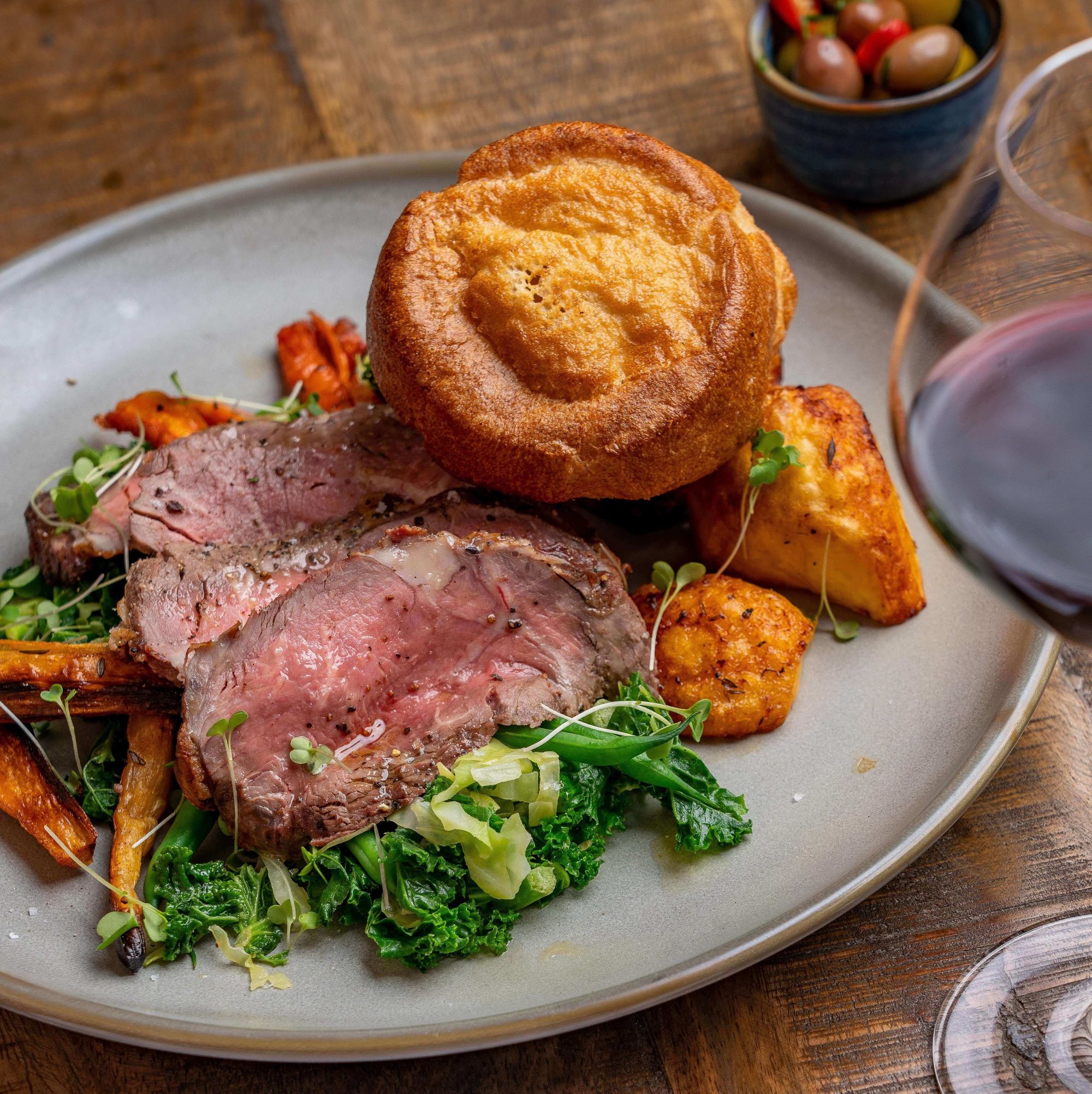 How to get involved:
Book your table using the button below - then put 'Soft Launch London' in the special requests box when booking.
The £15 offer includes 1 small plate & 1 large plate (+£5 supplement for steak), and is running until 28th February.
Where to find them:
541 Kings Road, London, SW6 2EB
https://www.kingshousechelsea.co.uk/
Save up to 50% every meal out
Join 25,000+ subscribers and receive the best restaurant deals straight to your inbox 👇